Welcome!
Welcome to Shalom Christian Missions' website. We hope that you will be blessed by what God is doing through this ministry "to preserve and protect precious lives" - the lives of innocent children.
Please join us in our efforts through prayer, financial support, and/or by joining us as we journey to this remote bush village in western Kenya to serve the orphans, widows and community. We are witnessing many miracles as we work together with this community. God is bringing transformation! All glory to our Lord, Jesus Christ
Can you help us build a permanent classrooms for New Beginnings in Nyasoti, Kenya?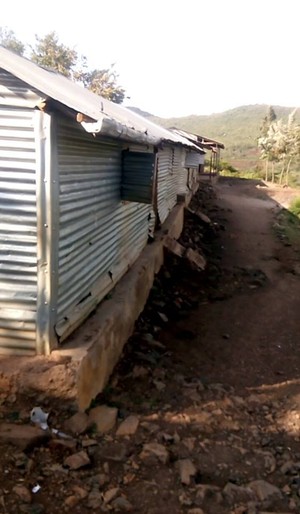 Current classrooms
New Beginnings Children's Center (NBCC) is in need of better classrooms for our primary students. Our ECD (Early Child Development) classes are killing snakes every day that get into the classrooms through a foundation which is washing out and leaving holes. We are patching the holes to help slow the problem, but we need to build permanent classrooms to really end this problem.
Each permanent classroom costs $10,000, and our goal is to build two of them this year. YOU CAN HELP! Anything you can give to help us build permanent classrooms will be a true blessing. Each brick costs $5 and you can purchase as many as you like!
Become an SCM Builder!
Builder - Up to 25 bricks from $5 - $120
Bronze Builder - 25 bricks for $125
Silver Builder - 50 Bricks for $250
Golden Builder - 100 Bricks for $500
Wall Builder - 500 Bricks for $2,500
Thank you for your support! Visit our One-Time Donation page to donate to our Building Fund!
News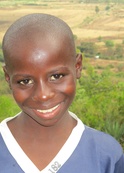 Tom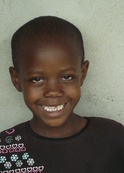 Ivad
These two children are at the top of our list of children needing sponsors. Click one of their pictures to read more about them.
Meet more children in need