Welcome!
Welcome to Shalom Christian Missions' website. We hope that you will be blessed by what God is doing through this ministry "to preserve and protect precious lives" - the lives of innocent children.
Please join us in our efforts through prayer, financial support, and/or by joining us as we journey to this remote bush village in western Kenya to serve the orphans, widows and community. We are witnessing many miracles as we work together with this community. God is bringing transformation! All glory to our Lord, Jesus Christ!
Can you help us build a permanent kitchen for New Beginnings in Nyasoti, Kenya?
New Beginnings Children's Center (NBCC) currently uses a small tin building and a wood fire to provide 200 meals three times each day for the children and staff of NBCC. Our greatest current need is a new kitchen with safe cookstoves and good ventilation.

We have raised a little over $3,000 toward the new kitchen, and still need to raise $17,000 to provide our kitchen staff a safer place to make the food for our children and staff. This includes brick walls, finish coat, a concrete foundation, roof, windows/doors, cleaner burning cooking stoves, and a new road so we can get supplies to the kitchen location.
Anything you can give to help us build the new kitchen will be a true blessing. Each brick costs $5 and you can purchase as many as you like!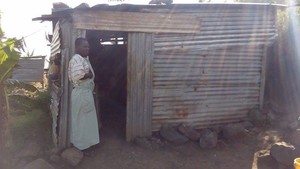 Our current kitchen - we hope to replace it soon with a permanent brick building!
Become an SCM Builder!
Builder - Up to 25 bricks from $5 - $120
Bronze Builder - 25 bricks for $125
Silver Builder - 50 Bricks for $250
Golden Builder - 100 Bricks for $500
Wall Builder - 500 Bricks for $2,500
Thank you for your support! Visit our One-Time Donation page to donate to our Building Fund!
News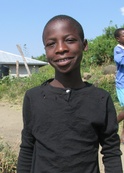 Denis J.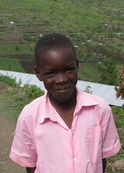 Roberto
These two children are at the top of our list of children needing sponsors. Click one of their pictures to read more about them.
Meet more children in need