Welcome
Welcome to Shalom Christian Missions' website. We hope that you will be blessed by what God is doing through this ministry "to preserve and protect precious lives" - the lives of innocent children.
Please join us in our efforts through prayer, financial support, and/or by traveling with us to this remote bush village in western Kenya to serve the orphans, widows and community. We are witnessing many miracles as we work together with this community. God is bringing transformation! All glory to our Lord, Jesus Christ!
New Preschool Classrooms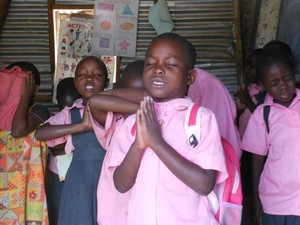 Currently our 3 preschool classes are crowded into one makeshift classroom with a plywood divider between them. We have about 40 preschoolers and we are bursting at our seams with no room to grow - each semester the class gets bigger! The excavation has begun but we cannot move forward without your help.
To finish the children's preschool expansion, we still need to raise $27,800. Please visit our donation page to help us and our children.
Breakfast Program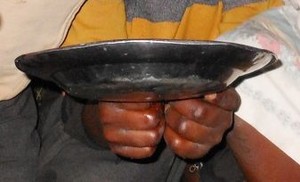 Our primary school has been providing breakfast porridge, to the community children who attend, for the last 2 years and we are seeing so much improvement in their school work and overall health. We hope to continue this program for these children who would otherwise come to school without anything in their bellies. For just $5 a month, you can give a child breakfast for a month. Consider giving to help one or more children. You can make a recurring donation or one time donation of any size to help. Change the world one life at a time.
More Info / Donate
News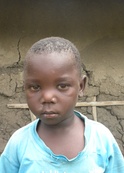 Duncan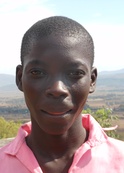 Samwel K.
These two children are at the top of our list of children needing sponsors. Click one of their pictures to read more about them.
Meet more children in need
Sponsoring a Missionary?
Visit this page to page to find out how →