August 2017 Newsletter
Posted on Aug. 14, 2017
Anticipation
August is a month of anticipation in the USA. A month of anticipation and change. It is a month when many children and parents anticipate heading back to school, yet it is the last full month of summer. It is a time when the heat is often overwhelming and people anticipate the cool crisp air of fall. A month full of anticipation for what is coming next.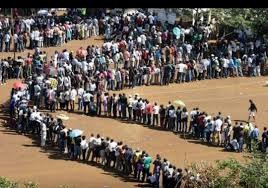 This August is also a time of anticipation in Kenya. With the national elections taking place, everyone is a bit nervous in anticipating what will happen. Who will win? What change will it bring? Will it be peaceful? Whatever the outcome one thing is sure, Kenya is on a threshold of change either way. In a nation where areas live much the way they did for centuries, it is a nation that has no choice but to accept change. It is a nation that endeavors to bring technology into its learning system, but has not come to realize that many of its schools operate without electricity and teachers that are untrained to move the children along this learning path. Like most nations, those who win the elections lack the knowledge of how most of their people are living and dying. Their public education system lacks opportunity for those who live in the remote areas. The national health care system fails the people and many die daily from treatable diseases. Infrastructure is so lacking in many areas that most people live without electricity and even passable roads to access basic needs. Without jobs and development, the poverty level promotes corruption as a way of life.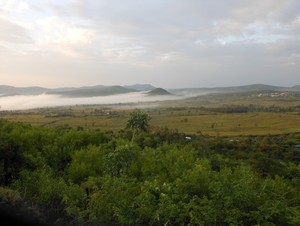 Change is coming to Kenya, it must. It's people want and deserve a better life. Please join me in praying for Kenya as they go through this election and whatever changes it brings. Pray for peace and unity. Pray for Kenya!
College/University Scholarship Fund
We are happy to announce three students whom we have named as recipients of our College/University scholarship fund.
All three young men have been with New Beginnings since they were little boys and finished our sponsorship program last December.
This year all three are serving as interns at New Beginnings and making a difference in the lives of the other children. They are great mentors.
They are:
Brighton Andar was accepted at Masinde Muliro University where he will study to earn a Bachelor of Science in Industrial Chemistry.
Costs he will need for the first year = $1,000 (plus transport, etc)
Our hope is that after the first year, he will then qualify for grants and loans through the government of Kenya to help him.
He will work for a Bachelor of Science in his field.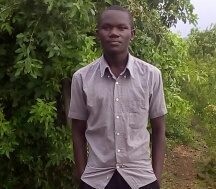 Brighton Andar
Stephen Ondick will attend the African Institute for Research and Development where he will pursue a degree in Social Sciences.
Costs for total degree program (2 years) = $1,200 (plus transport, etc)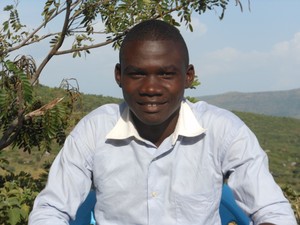 Stephen Ondick
David Onyango who is attending St Paul's Teachers Training College where he plans to graduate as a certified preschool teacher.
Cost for total program =$500 (plus transport, etc)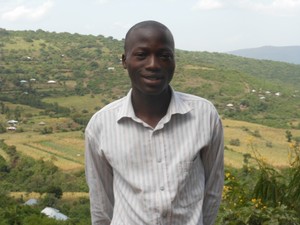 David Onyango
You can give to any of these three students by adding their name to the memo of your donation (either a one-time or monthly donation) OR give to the College/University Fund in general.
Please keep all our graduates in prayer as they seek to serve the Lord in whatever field God takes them.
Thanks for making this possible for these students.
Calendar of Events!
Would your small group, church, Sunday School, VBS, or organization be interested in hearing a motivational talk about the challenges of serving orphans in a remote part of Africa?
Please email or call us to schedule a date.
Year of Giving
Currently we are in need of bras (all sizes) and slips/petticoats for our girls. These can be new or gently used.

Send all donations to:
Shalom Christian Missions
1255 Mill Creek Rd
York, PA 17404
Expedition 2018
"What will I do on a mission trip?"
That is often the question people ask.
The answer: What is God calling YOU to do?
From Bible School, to construction work, to medical care, taking gifts to widows in their mud homes, to sharing the Gospel through drama - our teams have done it ALL!
What is God calling you to do?
Not sure...take a step of faith and see what God shows up to do.
It will be more than you ever dreamed or imagined.
Our missionaries stay in missionary housing of brick construction on the secure grounds of our children's center in a very beautiful, remote area of Kenya.
Spend time immersed in the culture and lives of those who call New Beginnings Children's Center HOME.
Show the love of Jesus to the community.
Change their lives AND change your life...FOREVER!
Youth groups, families, singles, are all welcome.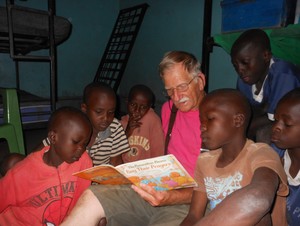 2018 Winter (January/February) and Summer (July/August) Trips
Applications NOW being accepted! Please visit our Missions Page for more information about specific trip dates/costs and to download an application.
We also have a FAQ page for commonly asked Mission Trip questions - you can find it here!
Feel free to contact us with any questions!
Travel as a group OR travel alone and make new friends who will travel with you.
Make plans to bring your whole group!
Discounts for leaders and we do all the training/planning.
Set up the dates NOW while there is plenty of space open.
Check out our Missions Page for an application or call us.
All Dates are tentative until airfare is booked.
This is a unique opportunity to experience life in a very remote part of the world. Don't pass it up!
Want to stay longer?
2-6 month internship ($1000 for first month and $500 for each month thereafter)

Long-term mission opportunities available. Come LIVE in Kenya!
Visit our Long-Term Mission Opportunities page for information about internships and long-term mission options!

SPECIAL! LIMITED TIME OFFER FOR YOUTH LEADERS AND PASTORS!
Contact us about a free trip to New Beginnings in Kenya. (You pay airfare.)
Contact us for details TODAY! Don't wait, offer limited--first come first serve!
Urgent Medical Need UPDATE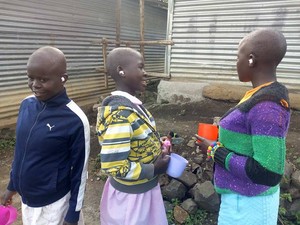 We are happy to report that our three girls who suffered hearing loss have successfully had their ear surgery. Ephy, Rose, and Ruth all came through the surgery very well and are healing.
The surgeries for Ephy and Rose were more invasive that originally expected, making the costs higher. Both girls needed to have a part of their bone removed because of infection, and titanium placed in their ears. To cover the full costs for them we are still in need of $800. If God moves you, we would greatly appreciate any donations to finish covering the costs for the girls.
Please continue to pray for a full recovery for the girls AND pray that Rose will be able to learn to understand and speak language. We have been told that because of her age (and the fact that she has been deaf for most of her life), her brain might not be able to learn language.
School News
Both the Primary and Secondary school had a successful 2nd semester. We have seen marked improvement in the most of the children during this semester. Currently both schools are on a semester break and will restart later this month for their third and final semester for this school year.
Primary School
The Primary school showed great improvement in the students' scores. The teachers continue to work to find ways to help the children learn. A third permanent classroom is being built at this time and should be ready for use very soon. The children and teachers really appreciate having a classroom that is more conducive to learning in this day and age. More new classrooms are planned as part of our building campaign.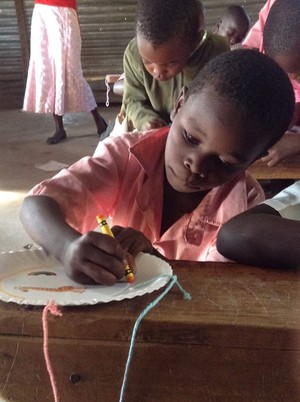 Secondary School
Our Secondary school continues to move forward. Our school has become a place for many students in the community to seek an opportunity for an education. Secondary school is expensive in Kenya and most people in our community are unable to afford this for their children. New Beginnings Secondary has made it possible for many of those students who are willing to work and learn to receive a quality education and a brighter hope for their future. We continue to seek ways to bring our learning opportunity to those in need and to make the learning of higher quality. Please join us in this endeavor.
Building News
Our third brick primary classroom is being built at this time. We have lowered our goal for the amount to build the classroom in order to move along more quickly. Our goal is now to only get the shell of the classrooms built and later we will go back to include the lighting, paint, etc to finish the classroom. We need to focus on getting the shells up and able to be used by the children to give them a more conducive learning environment and to make the government inspectors happy. Once this classroom shell is finished we will focus on our Early Childhood Development classes (ECD). Our goal for 2018 is to get our ECD section built and fenced for the younger children. This will give our preschool children a safe place to learn and play, away from the older children at the primary school.
Our current goal for building donations are for the permanent primary classroom we are hoping to complete this year. We are still in need of $1,500 to see the shell of this room completed.
Although it is not a building need, our next goal is to raise the funds to purchase a better vehicle. Our current vehicle seems to constantly need repairs. Almost every time we take it on the road it needs to go to the mechanic for yet another problem. Our mechanic made it clear the last time we were there, that this car is NOT made to handle the rough terrain around New Beginnings. We need a vehicle to transport the food and other supplies, to take the children where and when needed, and to transport our mission teams.
Our goal is to purchase a used, tough built, safari vehicle. We believe that this might be the time to purchase one, since tourism has been down for the past year, due to the election. Please consider donating to help us make this possible. We believe we can find the size and type of vehicle we will need for about $20,000.
We cannot do it without you!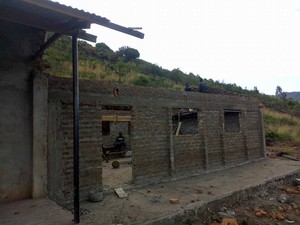 | | | | |
| --- | --- | --- | --- |
| Phase IV Projects | Cost | Donated | Still Needed |
| Temporary Kitchen | $3,000 | $3,000 | COMPLETED |
| Vehicle | $20,000 | $0 | $20,000 |
| Classroom | $5,500 | $4,000 | $1,500 |
| Water Harvesting | $500 | $0 | $500 |
| | | | |
| | | | |
| | | | |
| Total | $29,000 | $7,000 | $22,000 |


Can you help us Build for their Future?
Donate TODAY!

"Now may He who supplies seed to the sower, and bread for food, supply and multiply the seed you have sown and increase the fruits of your righteousness." 2 Corinthians 9:10

Please join us in praying for all the building projects!
Child of the Month
Meet Corozyne!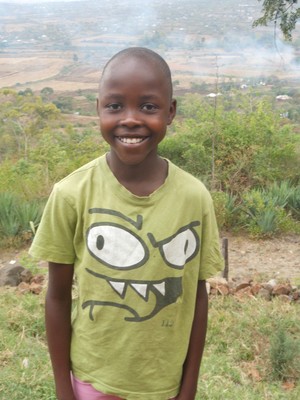 Corozyne is 10 years old. She is very bright and normally is at the head of her class. She hopes to one day become a teacher. Life wasn't always so good for Corozyne. At one time she was kicked out of school because of lack of tuition. If she attended the local public school, she would have little chance of getting a good education.

Her mother is a widow and has abandoned her to her grandmother, since she was unable to care for her basic needs. Corozyne has lost her sponsor and has been without one for some time. She would like nothing more than to have a new sponsor who cares about her. She is asking for prayers for a new sponsor.

Could you be the answer to her prayers?
New Beginnings News
The community has been blessed by the porridge/breakfast feeding program at New Beginnings. With the harvest this past month being very weak due to inconsistent rain and a caterpillar blight that destroyed some of the corn crop, the community is still suffering from high costs and insufficient income. Many plan to plant something other than corn this next season to help give them some income, even though corn is such a staple for most people in this area. Please pray for a good harvest in Dec/Jan.

Our welfare department welcomes Betty. Betty has had experience working in a children's home in the past and comes with many ideas and talents to give to the welfare dept of New Beginnings.

We also welcome Trufina to our children's welfare department as a house parent. Trufina is the mother to several children, two of whom have called New Beginnings home for many years.

We welcome John as head of our security. John comes with much experience in the security dept, having been trained and serving in other businesses security departments. We also welcome Benard to our security department. Benard also comes with prior experience serving for other businesses in security.

Please pray that all these chosen by God will serve to the best of their capacity. That they will place the needs of the children and New Beginnings before their own. Pray against any corruption temptation to these people.
Children in Need
Meet Brian!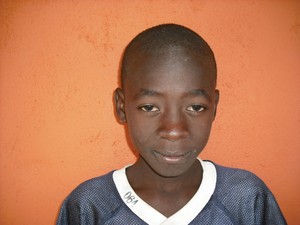 Brian is 13 and a total orphan. He is in class 6 and hopes to continue in school through high school He is in need of a partial sponsor to do this. Can you help Brian?

You can sponsor Brian or another child by sending $40 for partial sponsor or $80 for a full sponsorship per month.

A child is praying...are you the answer?
100% of all sponsor donations go to help the children.
Meet Cynthia!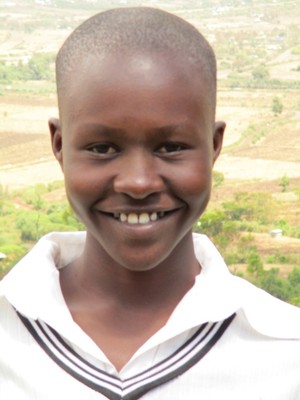 Cynthia is 13 years old. Since her father's death, her mother has struggled to care for her family. Cynthia has lived at New Beginnings for some time but has lost her sponsor. Can you be the answer to Cynthia's prayers to find a new sponsor?

You can sponsor Cynthia or another child by sending $40 for partial sponsor or $80 for a full sponsorship per month.

A child is praying...are you the answer?
100% of all sponsor donations go to help the children.
Meet Dave!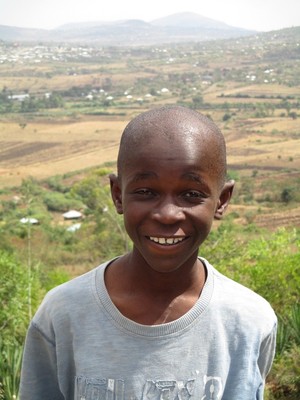 Dave is 14 years old. His mother is a widow who struggles to care for her family. Dave is in need of a partial sponsor.
Can you help Dave?

You can sponsor Dave or another child by sending $40 for partial sponsor or $80 for a full sponsorship per month.

A child is praying...are you the answer?
100% of all sponsor donations go to help the children.

If you would like to sponsor a child, you can do so through our Sponsor a Child page.

You can BE THE DIFFERENCE in the life of a child!
Shalom Christian Missions is a 501(c)3 non- profit organization,
dedicated to serving children in need throughout the world.
All donations are tax deductible.
Special Thanks to our supporters:
A & R Rental Center -York, PA
Bob Evan's - Mansfield, OH
Cheddar's - Mansfield, OH
Brown Derby Roadhouse - Mansfield, OH
Freedom Wireless - York, PA
Kroger's - Bucyrus, OH
O'Charlie's - Mansfield, OH
Sleep Inn - Galion, OH
Test Products Inc. - Exton, PA
Ann Downing Ministries - Hendersonville, TN
Christ American Baptist Church Youth - Spring Grove, PA
Christ American Baptist Church - Spring Grove, PA
Crestline UMC Children - Crestline, OH
Crestline UMC - Crestline, OH
Eagle Christian Ministries - York, PA
Elisha's Home and Ministries - Montrose, PA
First Baptist Church - Smithville, TX
First Evangelical Lutheran Church Youth - Chambersburg, PA
First United Church of Christ - Schuykill Haven, PA
Harvest Chapel - Abbottstown, PA
Trinity Lutheran Church - Crestline, OH
Zion Bible Church - York, PA


May God bless you as you pray and give to help the children!
Donations may be made through paypal or you may send your donation to:

Shalom Christian Missions
1255 Mill Creek Rd
York, PA 17404
(717) 586-6945