September 2017 Newsletter
Posted on Sept. 12, 2017
Ready Anytime
WOW! What a crazy time to be alive. What an exciting time to be alive.
Hurricanes, earthquakes, and wildfires out of control in America. Wars and rumors of wars all over the world. One must sit back and question if we are near the end times. While I don't profess to know when that time is, I do tell those I know to always be ready. Be ready for Jesus to come for His people. We know that everyone will know when Jesus comes. We won't wonder, we will know.
The question is do we do what we can to make sure others know Jesus, now? Through our words and our actions? Charles Dickens wrote in his classic novel, Tale of Two Cities, "It was the best of times. It was the worst of times." To me, we as followers of Christ can sit around and lament how bad the times are. OR we can get out there and let others see and hear about the hope in Jesus every chance we can in this crazy world. We can make it the best of times for Jesus to shine.
As we watch those people hit by the turmoil of disaster, one thing stands out and that is how those affected are being helped and how many are reacting to this catastrophe. We can complain about the darkness OR we can be the LIGHT. We either choose everyday to let others see and know Jesus with our words and our actions, or we do not. What will your choice be? If there isn't much time left, I want to make sure I use the time I have to be Jesus' hands and feet in this world.
Will you join me in this mission to make Jesus known?
May He be lifted up!
"You are the light of the world. A town built on a hill cannot be hidden."
(Let your light shine!)
Matthew 5:14
Calendar of Events
TWO UPCOMING EVENTS you won't want to miss!
Saturday, September 16, 2017: Celebration Picnic at 1255 Mill Creek Rd, York, PA 17404
3-8 PM
Lots of fun!
BOUNCE HOUSE
LASER TAG
NEW this year...
SPIN ART CRAFT

Fellowship!
See old friends and missionaries from past trips.
Wear your mission shirt from your last trip.

AND FOOD!
SCM will provide the main dish and drinks.
Please bring a side dish or dessert to share.
RSVP if you plan to attend!

Saturday, November 11, 2017: Annual Celebration Benefit Dinner in York, PA
6:30 PM (doors open at 6 PM)
This is our 10th Anniversary and we are excited to share with you the miracles God has been doing for the past 10 years.
You won't want to miss this one!!
Location:
Four Points Sheraton
1650 Toronita St
York, PA 17402

Special guest speaker and music.
RSVP TODAY!!

All proceeds will benefit New Beginnings Children's Center.
Mission Expedition 2018
Our 2018 teams are starting to form.
Now is the time to submit your application and start planning.
Ticket prices are great!
All of our missionaries will enjoy an overnight safari on the world famous Masai Mara.
Our missionaries stay in missionary housing of brick construction on the secure grounds of our children's center in a very beautiful, remote area of Kenya.
Spend time immersed in the culture and lives of those who call New Beginnings Children's Center HOME.
Show the love of Jesus to the community.
Change their lives AND change your life...FOREVER!
Youth groups, families, singles, are all welcome.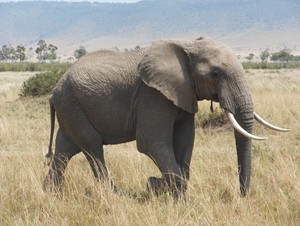 2018 Winter and Summer Trip Applications are now being accepted!
Visit our Missions Page for more information and to download an application!
All Dates are tentative until airfare is booked.

Travel as a group OR travel alone and make new friends who will serve with you.
Make plans to bring your whole group!
Discounts for leaders and we do all the training/planning.
Set up the dates NOW while there is plenty of space open.

This is a unique opportunity to experience life in a very remote part of the world. Don't pass it up!
Want to stay longer?
2-6 month internship ($1000 for first month and $500 for each month thereafter)

Visit the Long-Term Mission Opportunities page for more details! Come LIVE in Kenya!
New Beginnings News
This past month our community well broke down, causing the community and New Beginnings to seek water from other sources. It was not an easy month as water continued to grow more and more scarce. With little rain even the local stream began to dry up. The answer to the problem was a new motor for the well pump. An expense well beyond the community. The money did not prove to be the only obstacle but post election violence and fear of violence delayed the repair even more, since the technicians were coming from Nairobi. BUT PRAISE THE LORD! The community and New Beginnings have water once again. Thanks to those who gave to see this catastrophe have a good ending. The community has asked New Beginnings to take an active part in managing the well. New Beginnings has agreed to do so as long as we can teach and train the community water committee to handle it on their own in the future.

Our girls who had ear surgery in July are doing very well and making great progress. All have healed from the surgeries and have noticed a big difference in their hearing level. Rose, who was deaf, has demonstrated that she is now hearing. One of our house parents noticed her trying to copy what she was saying and we see this repeated around the compound. They have also noticed that she calls her friend, Ruth, "Urth". Her teachers have been instructed on how to continue teaching Rose so that she will begin to learn spoken words as well as sign language. With consistency, we believe that Rose will speak and understand the spoken language. Praise God for another miracle!!

Donations have been made to cover all the girls surgeries. PRAISE GOD AGAIN!! HE is so good!

On a side note, we have noticed that Rose is having seizures. Since having an EEG done in this country is next to impossible, we are watching and documenting information about her seizures. Our goal is to then take the information to our closest hospital in hopes that they can try some medication to control her seizures. Please continue to pray for Rose and John, who also has seizures. We speak healing in the name of Jesus to both.
School News
Both New Beginnings primary and secondary schools have begun their final semester for 2017.
We are excited to see the progress our children are making to achieve their goals.
Primary School
The primary school is in full gear to charge to the end of 2017. Our 8th grade students are preparing for their National Exams in November. We ask for your prayers as all of our students study and learn for these last two months of school in 2017.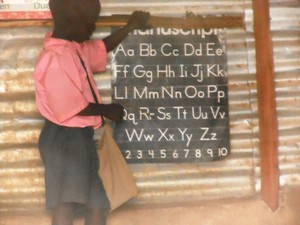 Secondary School
Our secondary school students are working hard. The goal has come into sight and they are pressing hard to reach that goal. Our 12th grade students will take their final National Exams in Nov/Dec. It is an exciting time for these students. Please keep them in prayer as they finish this school year and as some prepare for their future lives.

We have many 12th grade students who will finish our sponsor program this year. Those who will complete are; Geoffrey, Evance, Roney, Brighton, and Vincent. The girls are; Sharon, Neema, Sharon, Elector, Jescar, and Lydia.

A special celebration will be held in October for these students.
Please keep these students in your prayers.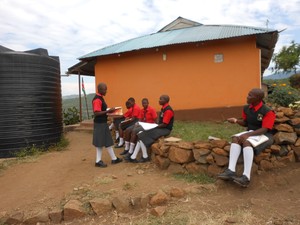 Building News
Our third, brick, primary classroom is almost finished. We only need a small amount to see this finished. What a blessing it will be to have this block of 3 brick classrooms, finished for the children to learn. Next up will be our Early Childhood Development classrooms. We will begin leveling for this construction very soon.

Please join us in completing this classroom and finishing our Phase IV of building.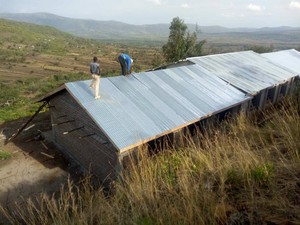 Our goal to get a new/used vehicle is a great need and we have placed it as part of our building plans because this vehicle is essential in the building of New Beginnings. This vehicle will be used in the transportation of basic food and supplies (including building supplies) for New Beginnings.

It will also be used to transport children and missionaries. We are not looking for a new vehicle (only new to New Beginnings). We are really in need of an older model Land Rover/Land Cruiser with an extended body which we think will be able to handle the rough terrain in our area. We are hoping that the projected cost will cover any needed repairs, insurance, etc. Please consider a donation to help us with this great need.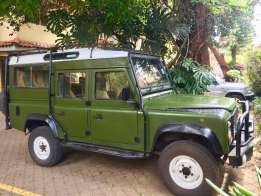 The type of vehicle we are praying for but with an extended body.
| | | | |
| --- | --- | --- | --- |
| Phase IV Projects | Cost | Donated | Still Needed |
| Temporary Kitchen | $3,000 | $3,000 | COMPLETED |
| Vehicle | $20,000 | $0 | $20,000 |
| Classroom | $5,500 | $5,000 | $500 |
| Water Harvesting | $500 | $200 | $300 |
| | | | |
| | | | |
| | | | |
| Total | $29,000 | $8,200 | $21,200 |


Can you help us Build for their Future?
Donate TODAY!


"Now may He who supplies seed to the sower, and bread for food, supply and multiply the seed you have sown and increase the fruits of your righteousness." 2 Corinthians 9:10

Please join us in praying for all the building projects!
Child of the Month
Meet Tom!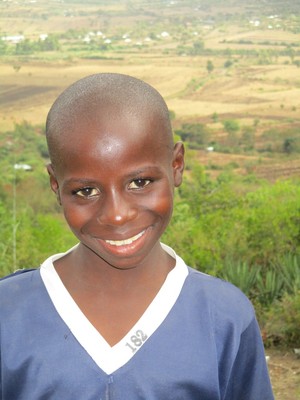 Tom is 10 years old and in 3rd grade. He is a total orphan. Although Tom is small for his age, he loves to play soccer and is a mean goalie. Tom is a very good student and has a bright future if he can remain at New Beginnings.

Tom would like prayers to remain in good health and to continue to excel in school.
Tom has lost his sponsor and is asking for prayers to find a new sponsor.
Please pray for Tom.
College/University Scholarship Program
Our 3 students who are our scholarship recipients for 2017 are all currently in school.
Please consider a donation to our Scholarship Recipients so that we can continue to keep them in school.

These students never dreamed they could go on to college/university, but God has made a way.
Give them an amazing future.

This years recipients are:
Brighton, Stephen, and David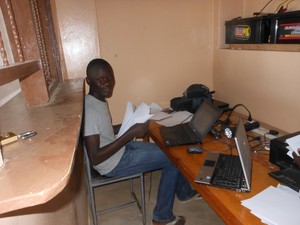 Brighton served as an intern in our secondary school office.
All three finished our sponsor program in 2016 and performed well enough to continue in further education.

They have been serving as interns with New Beginnings in 2017 and have proven to be godly young men of integrity and were then chosen as Scholarship Recipients.
To donate to our scholarship program through Paypal, visit our Donation Page and select the "College/University Scholarship Fund".
Children in Need
Meet Cynthia!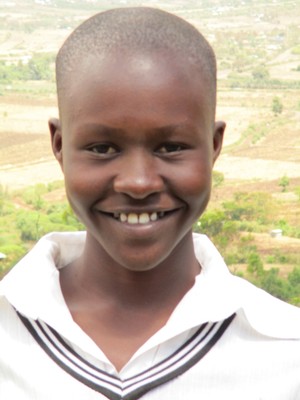 Cynthia is 13 years old. Since her father's death, her mother has been unable to provide for the basic needs for Cynthia. She has lost her sponsor and needs a new sponsor. Is God calling you to help Cynthia?
You can sponsor Cynthia or another child for $40 for partial sponsor or $80 for a full sponsorship per month.
A child is praying...are you the answer?
100% of all sponsor donations go to help the children.
Meet Brian!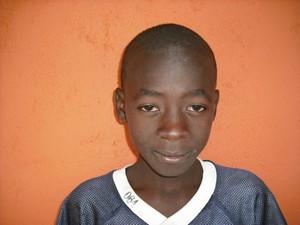 Brian is 13 and a total orphan. He is in class 6 and hopes to continue in school through high school He is in need of a partial sponsor to do this. Can you help Brian?

You can sponsor Brian or another child for $40 for partial sponsor or $80 for a full sponsorship per month.
A child is praying...are you the answer?
100% of all sponsor donations go to help the children.
Meet Corozyn!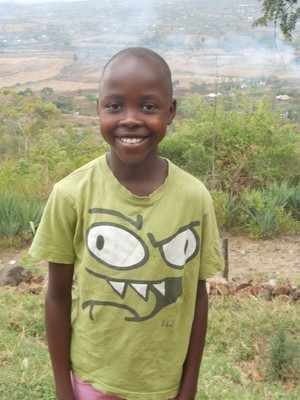 Corozyn is 10 years old. She has lost her sponsor and needs a full sponsor. Is God calling you to help Corozyn?
You can sponsor Corozyn or another child for $40 for partial sponsor or $80 for a full sponsorship per month.
A child is praying...are you the answer?
100% of all sponsor donations go to help the children.

You can BE THE DIFFERENCE in the life of a child!


Shalom Christian Missions is a 501(c)3 non- profit organization,
dedicated to serving children in need throughout the world.
All donations are tax deductible.


Special Thanks to our Supporters:
A & R Rental Center - York, PA
Bob Evan's - Mansfield, OH
Cheddar's - Mansfield, OH
Brown Derby Roadhouse - Mansfield, OH
Freedom Wireless - York, PA
Kroger's - Bucyrus, OH
O'Charlie's - Mansfield, OH
Sleep Inn - Galion, OH
Test Products Inc. - Exton, PA
Ann Downing Ministries - Hendersonville, TN
Christ American Baptist Church Youth - Spring Grove, PA
Christ American Baptist Church - Spring Grove, PA
Crestline UMC Children - Crestline, OH
Crestline UMC - Crestline, OH
Eagle Christian Ministries - York, PA
Elisha's Home and Ministries - Montrose, PA
First Baptist Church - Smithville, TX
First Evangelical Lutheran Church Youth - Chambersburg, PA
First United Church of Christ - Schuykill Haven, PA
Harvest Chapel - Abbottstown, PA
Harvest Chapel Children's Ministry - Abbottstown, PA
Trinity Lutheran Church - Crestline, OH
Zion Bible Church - York, PA

May God bless you as you pray and give to help the children!
Donations may be made through paypal or you may send your donation to:

Shalom Christian Missions
1255 Mill Creek Rd
York, PA 17404
(717) 586-6945