June 2018 Newsletter
Posted on June 9, 2018
Send ME!
It is so exciting to see another team almost ready to depart for Kenya. Helping them prepare to venture to another country, another culture, and another world always blesses me. I know that the children at New Beginnings Children's Center look forward to spending time with the teams, and I know that the team will also have their lives touched by God as He uses them to minister to "the least of these." It is always a win/win situation.

Shalom Christian Missions has been taking teams to Kenya for more than 11 years and each team is different and always, always they amaze me at how God uses them.

Throughout the years I have talked to many people whom I have invited to join us in Kenya, and I have heard many reasons why people DO NOT want to go. Often things such as fear of flying, fear of the living conditions, fear of not being able to afford it...

Did you notice how each of the reasons I mentioned were based on "FEAR"! When I first started doing foreign missions, I had the same fears, probably more. Usually the first is the fear of having the money to go. Yet, most often when people step out to go, they find that God really is the God who owns the cattle on a thousand hills, and He will provide the way. That is usually one of the first miracles that God shows to His people when they trust Him and step out.

Then there is the fear of leaving the country and culture that you are accustomed too. My first foreign mission trip was to Russia. Going to Russia 10 years after the Cold War ended, was not a pleasing thought for me. I "feared" those whom I was told were the enemy when I was growing up. I feared leaving the country I knew for the unknown. I didn't want to go there, but I told God He had permission to alter my life and send me anywhere. So, the first place was Russia. What God showed me was that people are the same in every nation. They ALL need Him. They ALL need His love.

My next fear was the fear of lack of infrastructure. Meaning, I didn't want to go where they didn't have running water and electricity. Maybe it seems silly, but this was a big fear for me. I didn't want to give up those conveniences. In fact I didn't view them as conveniences, I viewed them as necessities. But, I had told God he could interrupt my life and I would go where he sent me. God began to work on me on that "fear" even when I went to Russia and we had to bathe in brown water. OK, so maybe running water wasn't as needed as clean water. God has His ways of teaching us.

My point is that we can allow "FEAR" to control our lives OR we can take our fears to the Lord, who tells us over and over "Fear Not!" When we allow fear to control what we do, God cannot move in our lives. We become stagnant and we all know that stagnant water begins to stink and draws undesirable things.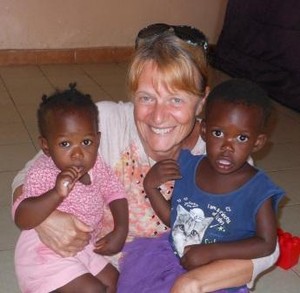 I invite you to "Join us in beautiful, remote Kenya, serving orphans and widows."
Don't you allow FEAR to stop you!
STOP listening to the FEARS and start listening to GOD. You will overcome every fear and you will experience miracles right before your eyes.

Now is the time to apply for 2019 trips. We take teams in January and July.
We also have a new intern program where you can go and live on the secure grounds of New Beginnings for 2-6 months. Experience life in a remote part of the world.
Visit our Missions Page for more details and an application. Start planning TODAY!!


"Then I heard the voice of the Lord saying, "Whom shall I send? And who will go for us?" And I said, 'Here am I. Send me!" ~ Isaiah 6:8
Calendar of Events
July/August: Mission Teams to New Beginnings in Kenya
Please keep our team in prayer.
January/February: Mission Teams to New Beginnings in Kenya. Accepting applications.
Pray for those considering going in 2019.
YOU can help!!
Please consider hosting a small group dinner in your home to share about what God is doing in far off Kenya. We will provide everything and you will receive a special gift from Kenya for hosting. All you need to do is invite 6-10 friends to join you to hear about the miracles.
Help us help them!!
Say "I WILL" and schedule us TODAY!!
(717) 586-6945
Giving!
We will continue to collect undergarments of all sizes.
We have a particular need for bras, slips, and pajamas of all sizes.

We are also collecting gently used and new sneakers and soccer shoes.
Children through adult sizes needed.

Children's Bible Lessons
If you or your church have any old VBS or Church School lesson books that you would be willing to donate, they would be greatly accepted and appreciated.
Mission Expedition 2019
Now is the time to submit your application and start planning for 2019 January and July.

All of our missionaries will enjoy an overnight safari on the world famous Masai Mara. Our July/August teams, will experience the migration season.

Our missionaries stay in missionary housing of brick construction on the secure grounds of our children's center in a very beautiful, remote part of Kenya.

Spend time immersed in the culture and lives of those who call New Beginnings Children's Center HOME.

Show the love of Jesus to the community through home visits in their modest mud houses.
Change their lives AND change your life...FOREVER!
Youth groups, families, singles, are all welcome.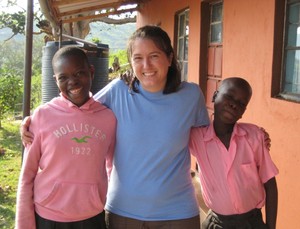 Visit our Missions Page for trip dates and costs!
Travel as a group OR travel alone and make new friends who will serve with you.
Make plans to bring your whole group!
Discounts for leaders (of groups of 10 or more) and we do all the training/planning.
Set up the dates NOW while there is plenty of space open.

All Dates are tentative until airfare is booked.
This is a unique opportunity to experience life in a very remote part of the world.
Don't pass it up!
Applications being accepted for 2019!!
Want to stay longer?
2-6 month internship ($1000 for first month and $500 for each month thereafter)

Our intern program at New Beginnings Children's Center is growing and changing. This opportunity is available to both Kenyans and those from other nations to learn and grow at a vital, operating children's center.

Our Kenyan interns learn how to handle a job, as they are assigned to various jobs around the center, they learn to be role models and mentors to our children as they help the children learn and study outside of school. They learn about servant leadership as they attend and hold weekly Bible studies.

This program is also open to those from outside of Kenya as a learning experience. You will be immersed in the culture and lifestyle of this remote area as you live within the secure grounds of our children's center. Your personal faith will grow as you attend the weekly Bible studies and team up with our Kenyan interns to hold Bible studies for the children. You will be assigned various jobs around the center as well as serve as a tutor for children. This is a chance to serve and live in a foreign culture within the safety of our children's center.

Is God calling you to journey with Him to this remote part of the Africa and experience His world? Contact us for an Intern Application and get ready to serve. Internships run from 2 months to 6 months.

Must be over 18 years of age to apply.

Long term mission opportunities available. Come LIVE in Kenya!
Contact our office for details!

New Beginnings News
New Beginnings welcomes two new staff members.

Orpah joins our team as our Project Coordinator. She comes to us with a diploma in Social Work and experience working with the Red Cross. She has already jumped in working to get the office in order and to get to know the children she is now serving.

We also welcome a new head cook on our team. She comes to us with a diploma in and experience working at a safari camp. Already the children are excited about the food that is now being served from the kitchen.

We also welcome a new little 4 year old girl named Beryl. Beryl's mother is seriously ill and in the hospital. Her father was unable to provide the needed care for her and came to us for help. She will remain in our care until her mother returns home. Please pray for Beryl and her family. Pray for a divine healing for her mother.

School News
Both our primary and secondary schools are back in session with so many things taking place.
Primary School
Our primary school students continue to work hard to improve their lives. New school books have been provided since the government has recently introduced new curriculum. We hope that this will benefit all our children. We hope to be able to add more book sets to help our students all learn a bit easier.

About 60 of our primary students have been very busy practicing and preparing for the Music Festivals that began this week. New Beginnings will be represented in the Traditional Dance, Traditional Religious Song, and various other numbers. This is an exciting time for the children. Please keep them in prayer as they compete against many other schools.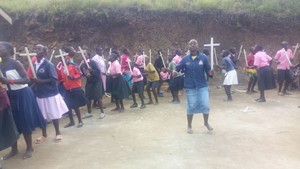 Practicing for the Music Festival.
Secondary School
Our secondary students are very busy learning and studying. Our principal has been busy interviewing and hiring several new teachers to improve our staff. We are committed to making New Beginnings Secondary School an affordable option for many students in our area. Please join us in this efforts.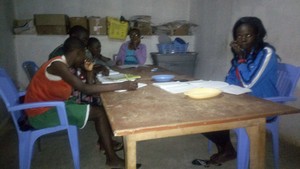 Helping students after class.
Project Development News
We have started our 4th brick classroom. The foundation is finished and the walls are ready to go up. We have been delayed by the weather. Getting the supplies to New Beginnings is a challenge during the rainy season. As soon as the walls are finished we will get the roof in place and then the finish coat with the windows and door.

|We are in need of donations to finish our school project. Any donation, BIG or small will be greatly appreciated. Our deadline to get everything finished is the end of the year in order to make the needed improvements to comply with the government requirements. The full breakdown is below.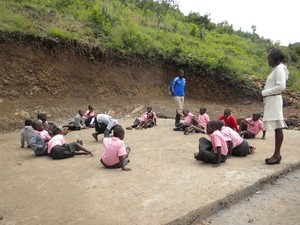 The foundation is ready and makes a great play area when the field is muddy.
Building for their future!

Primary and Secondary School Goals
Total Donated Balance needed
Full Classroom $5,000 $4,500 $500

Science Laboratory $11,000 0 $11,000

Renovation of 3 classrooms $9,000 0 $9,000
$25,000 $4,500 $20,500

Can you help build for their Future?
Donate TODAY!

"Now may He who supplies seed to the sower, and bread for food, supply and multiply the seed you have sown and increase the fruits of your righteousness." 2 Corinthians 9:10
Please join us in praying for finances for all the developmental projects!
Child of the Month
Meet Christine!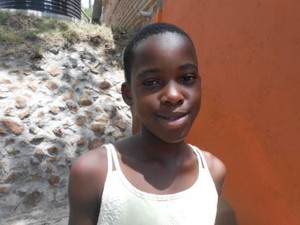 Christine is 11 years old. Her father is disabled and cannot provide for his family. Her mother struggles to keep everything going. Christine came to New Beginnings 4 years ago to ease the burden on her family. She is a good student and hopes to go to a university when she finishes secondary school. She is asking for prayers to continue to do well in school and for her family. Christine is also asking you to pray for her to find a new sponsor.
Thanks for praying for Christine.
College/University Scholarship Program
Currently we have 6 students in our scholarship program.

This year's Scholarship recipients are:
Brighton and Stephen, who are both currently in university and colleges and were our interns in 2017)
Brighton is studying Industrial Chemistry and Stephen is completing a course in Social Science.

This year's 2018 Interns:
Jescar, Geoffrey, and Vincent (who are our current interns at New Beginnings through the scholarship fund) Our interns spend 9 months to a year after secondary school, serving at New Beginnings. Some assist in our primary school, some in our secondary school, some in our office, and some in other areas of service at New Beginnings. Their main job is to help our younger children during study times in the mornings and evenings. They receive a small income while living on campus. They learn to have good job ethics, to be servant leaders, and to spend and save for their futures. It is an intense program and not everyone accepted will last until the end. It is a great way to insure that we have good scholarship recipients going on to universities and colleges when they leave New Beginnings.
Please keep them in prayer.

These students never dreamed they could go on to college/university, but God has made a way.
Donate to our scholarship fund to help give them an amazing future.

David (A 2017 intern and scholarship recipient) has successfully completed our scholarship program. Currently he is employed by New Beginnings Primary School as one of our preschool teachers. He also helps tutor some of our elementary students. This is his way to give back to something that made a difference in his life. He plans to continue his education in the future to receive his certification as a teacher. Thanks to those who have given to make a difference in David's life.

This is a life that was changed!
Children in Need
Currently we have several children living at New Beginnings who have lost their sponsors or are not fully sponsored. To remain in our program, we need your help to find them sponsors.Please share this great need with your family and friends.

Meet Newton!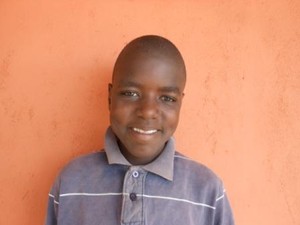 Newton is 14 years old. Since his father's death, his mother has struggled with mental illness and is unable to care for Newton. He is a bright boy who wants a chance. He needs a partial sponsor to remain at New Beginnings. Are you the answer to his prayers?

You can sponsor Newton or another child for $40 for partial sponsor or $80 for a full sponsorship per month.

A child is praying...are you the answer?
100% of all sponsor donations go to help the children.
Meet Pamela!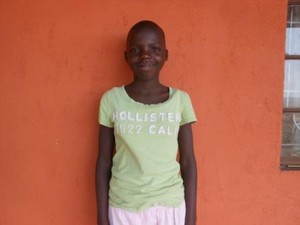 Pamela is 13 years old. After her father's death, her mother abandoned her and her brother. They were left under the care of their grandmother, who was unable to care for them. Pamela needs a partial sponsor for $40 a month. Can you help Pamela?

You can sponsor Pamela or another child for $40 for partial sponsor or $80 for a full sponsorship per month.

A child is praying...are you the answer?
100% of all sponsor donations go to help the children.
Meet Dorine!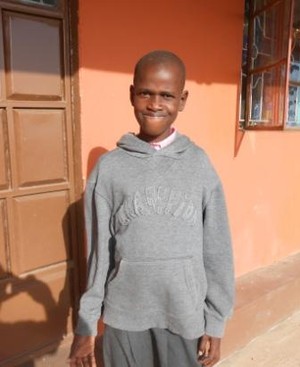 Dorine is 11 years old. She is a special needs child who was rescued along the road after having suffered a rape. Dorine is in need of a partial sponsor for $40 a month.

You can sponsor Dorine or another child for $40 for partial sponsor or $80 for a full sponsorship per month.

A child is praying...are you the answer?
100% of all sponsor donations go to help the children.


Visit our Child Sponsorship page to become a sponsor using Paypal or send a personal check to our address.
You can BE THE DIFFERENCE in the life of a child!

Shalom Christian Missions is a 501(c)3 non- profit organization,
dedicated to serving children in need throughout the world.
All donations are tax deductible.

Special Thanks to our Supporters:
A & R Rental Center - York, PA
Freedom Wireless - York, PA
Ann Downing Ministries - Hendersonville, TN
Christ American Baptist Church Youth - Spring Grove, PA
Christ American Baptist Church - Spring Grove, PA
Crestline UMC Children - Crestline, OH
Crestline UMC - Crestline, OH
Eagle Christian Ministries - York, PA
Elisha's Home and Ministries - Montrose, PA
First Baptist Church - Smithville, TX
First Evangelical Lutheran Church Youth - Chambersburg, PA
First United Church of Christ - Schuykill Haven, PA
Harvest Chapel - Abbottstown, PA
Harvest Chapel Children's Ministry - Abbottstown, PA
Trinity Lutheran Church - Crestline, OH
Zion Bible Church - York, PA

We would like to add your business or ministry to our list!

May God bless you as you pray and give to help the children!
Donations may be made through paypal
or you may send your donation to:
Shalom Christian Missions
1255 Mill Creek Rd
York, PA 17404
(717)586-6945