April 2019 Newsletter
Posted on April 17, 2019
Beauty From Ashes
As we drove through a national game park that is near our children's center recently, we notice that once again they have burned down parts of the park. The park service does this every year in various parts of the game reserve. They burn down the overgrown bush in order to get the new growth that is needed to feed the wild game. Without properly burning the forest, the park would risk an accidental fire that they could not control and they might not have enough of the fresh growth that so many of the wild animals depend on to survive. As we drove through this park and witnessed the regrowth, just a few weeks after the controlled fire, I cannot help but think about Isaiah 61:3 "...He will give a crown of beauty for ashes; a joyous blessing instead of mourning, festive praise instead of despair."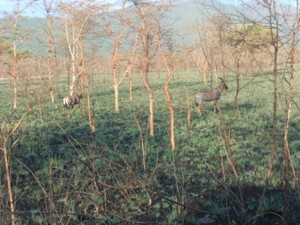 Roan Antelope enjoy the fresh regrowth after the fire.
This is the Resurrection message. God never meant for destruction of anything or anyone to be the last word. If we hold steadfast to Him, we will see Him bring the beauty from ashes in our lives, in our homes, and in our nations. As I look at the children here at New Beginnings, I see and hear the pain that many of them have suffered. Every child has his/her own story. A past that was meant to destroy them BUT because Jesus loves them and someone cared, the Lord is able to bring about the beauty from ashes.


My Beautifier
A couple months ago we began an official New Beginnings Children's Choir. They have been busy learning to sing some hymns, contemporary songs, and some songs from Africa. There is one that really touched me to hear and would sometimes bring me to tears as I sat in my room working next to where they were practicing. It is called "My Beautifier". A beautiful yet simple song written by an African.

The words are "My Beautifier, you've taken away my pain, you've taken away my shame, You made my life so beautiful. My Beautifier, you've taken away my pain, You've taken away my shame, You made me just like You."

What beautiful words to hear these children sing. When I look at some of them and know they faced so much pain and shame in their short lives. Just being an orphan in their society brings shame. Many faced sexual abuse and physical abuse. Most faced severe neglect and disdain. BUT Jesus loved them and knows them by name. He created a place for these children to find HOPE and a New Beginning. He gave them BEAUTY for ashes.

He can do the same for your life. Call on Him to be your Beautifier.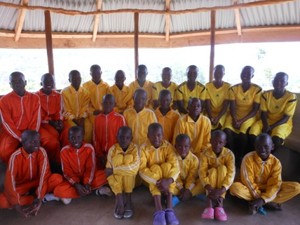 Our Children's Choir
Enjoying beauty after their lives seemed destroyed.
If you would like to hear them singing, we would be happy to bring them to you via video.
Contact us TODAY!
717-586-6945
Christmas in July
Now is the time to get your gifts to us for Christmas in July.
Sponsors can send a gallon size baggie that we will deliver to your child.
If you didn't receive a letter with gift ideas, contact our office.

We will also attempt to give each child a play outfit. The cost for these is approx $15 each.
If you would like to send money for either gifts or play outfit, it would be greatly appreciated.
Please have these to our office by May 15th.
Mission Expedition 2019 & 2020
Now is the time to submit your application and start planning for July 2019 or January 2020.
Spend your days immersed in the culture and lives of the children who call
New Beginnings Children's Center HOME.

Show the love of Jesus to a remote community through home visits to their modest mud houses while taking supplies to the poorest widows.
Change their lives AND change your life...FOREVER!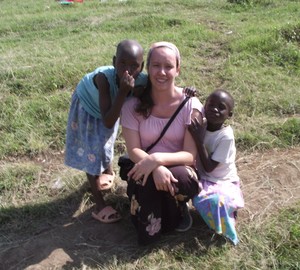 Our missionaries enjoy an overnight safari on the world famous Masai Mara.
July/August teams, often experience the migration season.

Our missionaries stay in missionary housing of brick construction on the secure grounds of our children's center, in a very beautiful, remote part of Kenya.
Youth groups, families, singles, are all welcome.

Must be 13 or older to travel without a parent or guardian.
2019 Summer Trip!
July 17-August 2, 2019* (2 weeks) $1500 + airline ticket (currently some great deals on airline!)
July 3 - August 2, 2019* (1 month) $2000 + airline ticket
*All dates are tentative until airfare is booked.
There is still time to apply but do so quickly!
Visit our Summer 2019 Missions Page for details and to download an application!
2020 Winter Trip!
January 17-February 2, 2020* (2 weeks) $1500 + airline ticket
January 17 - February 17, 2020* (1 month) $2000 + airline ticket
*All dates are tentative until airfare is booked.

Travel as a group OR travel alone and make new friends who will serve with you.
Discounts for leaders (of groups of 10 or more) and we do all the
training/planning. Make plans to bring your whole group.

Set up the dates NOW while there is plenty of space open.
Visit our Missions Page for an application or call 717-586-6945.

All dates are tentative until airfare is booked.
Can't make these dates? Contact us for other dates.

This is a unique opportunity to experience life in a very remote part of the world.
Don't pass it up!
Internship
For those who would like to spend a month or more with us, you can request to come as an intern.
As an intern, you will be assigned a certain job to do while you are at New Beginnings.

Must be over 18 years of age to apply as an intern.

Is God calling you to journey with Him to this remote part of the Africa and experience His world?

Visit our Long-term Mission Opportunities page to learn more about Internships and Long-term missions and get ready to serve.

Long term mission opportunities available.
Come LIVE in Kenya!
Contact our office for details!

New Beginnings News
School News
Primary School
We had a fantastic first semester with many new students attending. Many are coming because we offer a good education and others are coming to take advantage of the free breakfast program. With a severe drought in affect, many families are struggling to find food. For less than the cost to feed a child, they can send them to our school and know they will get at least one good meal each day. Special thanks to all who are giving to make this possible.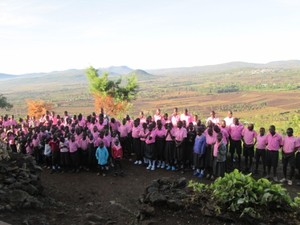 Primary students at morning assembly.
Secondary School
Our secondary school science lab is almost finished. We are really excited to see this open during the second semester. The only delay is waiting for the plumber to come to finish.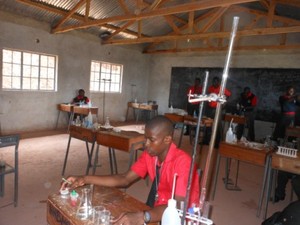 Until the Science Lab is ready
students struggle to do experiments in the regular classroom.
To God be the Glory!
MANY MANY THANKS to everyone who helped us reach our goal to Save Our Schools!! Because of you, we have reached our goal to do what we have been asked to get our final registration for our primary and secondary schools.

What a HUGE difference this is making in the lives of those in our community and surrounding communities. In 2018, our primary school placed 2nd out of 30 primary schools in our area. Our secondary school placed 6th out of 33 in our area.

THIS IS BECAUSE YOU CARED!! These children never dreamed they would have an education and now many are going on to Universities and Colleges. YOU ARE CHANGING LIVES!!
Project Development News
Next up on our list of needs for development is the need for our preschool classrooms.
Currently our 3 preschool classes are crowded into one classroom with a plywood divider between them. We have about 40 children attending and we are bursting at our seams.
Here is our estimated need for our preschool:
Phase IV
Building for their future!

Preschool Total Donated Balance needed
1st Classroom $7,000 $0 $7,000
2nd Classroom $7,000 $0 $7,000
3rd Classroom $7,000 $0 $7,000
Teachers' Office/storage $7,000 $0 $7,000
$28,000 $0 $28,000

Can you help build for their Future?
Donate TODAY!
"Now may He who supplies seed to the sower, and bread for food, supply and multiply the seed you have sown and increase the fruits of your righteousness."
2 Corinthians 9:10


Please join us in praying for finances for all these projects!
To make a donation to support project development, choose 'Building Fund' on the dropdown menu!
Child of the Month
Meet Brian!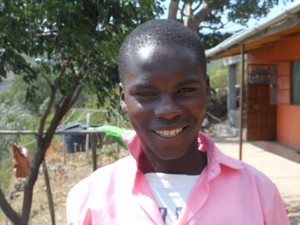 Brian is 16 years old and in 8th grade. Since his father's death, his mother has struggled to care for her family. With her children being cared for at New Beginnings, Brian's mother was able to go for a training program to learn how to install glass. She is now trying to make a living for herself and to provide a place for her children during school breaks.

During school, Brian and his sister live at New Beginnings where they have time to study after school. This is the difference a sponsored child can make in a family. Not only do the children feel more hopeful for their future, but their mother feels more confident that her future might also be better. Because someone cared...

Brian has lost his sponsor and is in need of a new one. Please pray for his family and for him to find a new sponsor.
For just $40 a month, you can BE THE DIFFERENCE!

Visit our Child Sponsorship page to become Brian's sponsor TODAY!
College/University Scholarship Program
Currently we have 2 students in our intern/scholarship program.
This year's intern/scholarship recipients are Geoffrey and Timothy.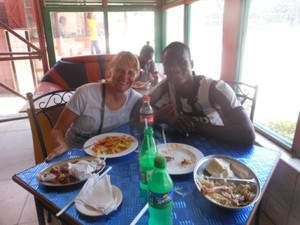 Lunch with Geoffrey near his university.
Geoffrey, who was an intern in 2018 and is currently in university, is studying to be a teacher with his major in English.

Timothy has just begun our intern program for 2019. This will help qualify him for the scholarship program. Timothy has been accepted into a university to study towards his Bachelor's in Clinical Medicine.

As he serves as an intern, he will be assigned a job to do during the day but one of the key things he will be responsible for is helping our younger students during morning and evening study times.

Our interns are taught how to dress for the job, how to behave on the job, etc. They will be taught proper time management and money management. They will attend a weekly Bible study and possibly help with Bible studies for the younger children. We will provide our interns with a computer training course during this time, which will help them immensely when they move on to college/university.

It will not be an easy year for Timothy and if he does not adhere to our strict rules, he will be dismissed from the program.

Please keep these young men in prayer.

Donate to our College/University Scholarship Fund to help give them and others an amazing future.

(You can donate to the scholarship fund for a certain student or a general donation to the Scholarship Fund. If a student goes over and above what is needed, the funding will help another student in need.)
Children in Need
Currently we have 19 children living at New Beginnings who have lost their sponsors or came as an emergency cases. These children can use either a partial or full sponsor.
We also have 6 who need a partial sponsor.
To remain in our program, we need your help to find them sponsors.
Please share this great need with your family and friends.

Meet Emily!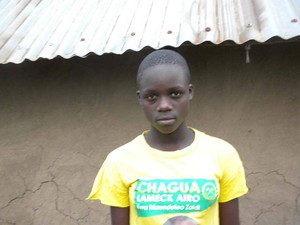 Emily is 15 and in 8th grade. Her parents have abandoned her to her grandparents. Since her grandmother's death, her grandfather has struggled to care for her. She is a very bright girl and is praying for help.
You can sponsor Emily or another child for as little as $40 per month.

A child is praying...are you the answer?
100% of all sponsor donations go to help the children.
Meet Rolex!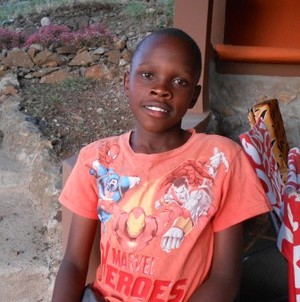 Rolex is 13 and in 8th grade and is a very bright student. After his father's death, his mother found it impossible to care for her children. Rolex has lost his sponsor and is in need of a new one.
You can sponsor Rolex or another child for as little as $40 per month.

A child is praying...are you the answer?
100% of all sponsor donations go to help the children.

Meet Sheril!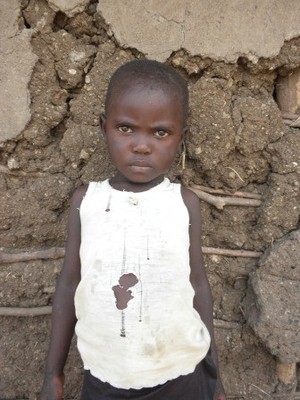 Sheril is 4 years old. Her father has abandoned the family and recently her mother abandoned her children in search of food.

Sheril has lost her sponsor and needs help.
You can sponsor Sheril or another child for as little as $40 per month.

A child is praying...are you the answer?
100% of all sponsor donations go to help the children.
"..when you did it to the least of these...you were doing it to me!" Matthew 25:40
If you would like to sponsor a child, you can do so through our Child Sponsorship Page
or send a personal check to our address:
Shalom Christian Missions
1255 Mill Creek Rd
York, PA 17404

You can BE THE DIFFERENCE in the life of a child!
Shalom Christian Missions is a 501(c)3 non- profit organization,
dedicated to serving children in need throughout the world.
All donations are tax deductible.
Special Thanks to our Supporters:
A & R Rental Center - York, PA
Freedom Wireless - York, PA
Abundant Life Ministries - Pulaski, VA
Ann Downing Ministries - Hendersonville, TN
Christ American Baptist Church Youth - Spring Grove, PA
Christ American Baptist Church - Spring Grove, PA
Crestline UMC Children - Crestline, OH
Crestline UMC - Crestline, OH
Eagle Christian Ministries - York, PA
Elisha's Home and Ministries - Montrose, PA
First Baptist Church - Smithville, TX
First Evangelical Lutheran Church Youth - Chambersburg, PA
First United Church of Christ - Schuykill Haven, PA
Harvest Chapel Children's Ministry - Abbottstown, PA
Mansfield Christian School - Mansfield, OH
Trinity Lutheran Church - Crestline, OH
Zion Bible Church - York, PA

We would like to add your business or ministry to our list!
Contact us TODAY!!

May God bless you as you pray and give to help the children!
Donations may be made through PayPal
or you may send your donation to:
Shalom Christian Missions
1255 Mill Creek Rd
York, PA 17404
(717)586-6945