June 2019 Newsletter
Posted on June 20, 2019
When You Did It to the Least...
Seems like summer is here at last. With spring being a little cooler and wetter than usual in many parts of the US, it is a welcome sight when the sun comes out for a day or so. One thing we can be grateful for is plenty of water and an abundance of plants. I know that some areas have had too much rain but I am hearing that still others are seeing plants growing bigger and having grander blooms than most years. It seems that the weather can bring good and bad depending on who and where you are. My hope is that God will bless you regardless of where you are.

The rains seem to finally be coming to our part of Kenya, however they have come too late for the farmers in this community. It will be another very meager harvest season and that makes for three poor seasons in a row. That means that many people will be suffering. Food will become scarce. It is hard to see what happens in these communities when the crops fail, which is what they depend on to live. Some families will have no choice but to pull their children from school to be forced to work. That means that the children pulled from our school will suffer even more without education and without even the amount of porridge we feed them each day. I have noticed some students from outside trying to sneak into New Beginnings in hopes of finding some extra porridge.

We will continue our porridge feeding program for as long as we have donations to make it possible. If it becomes necessary and possible, we will even serve some children at the gate. It is so difficult to see a child suffer for lack of food.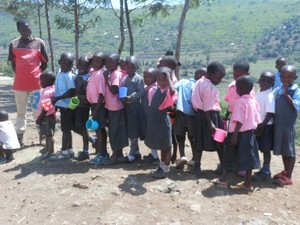 Children in line for porridge.
This past year we have had more children coming into our center with learning disabilities. We work with them to give them as much of an education as possible and even learn a trade. I have begun to realize that some of these children, most likely, suffered from malnutrition at a point in their lives when it affected brain development. Most are suffering from malnutrition when they are brought to us. This year will be no different. Too many will suffer.

Currently we have too many children in our program without a sponsor and even have some emergency cases we have had to put on hold until we find sponsors for those who are living with us. Our hope is to not turn any children out once they have come to live at New Beginnings, but with the cost of food going up and so many waiting, we might need to do this in the future.

Please pray for this situation and for the children. If possible share the need or consider hosting a small dinner to introduce us to some of your friends. There are many ways that you can help. God has only asked us to be His witness about what he is doing on this remote hillside, but we can't do it without your help. Please let us know if you are available to help in anyway.

To God be the glory for all He is doing!
"The King will reply, 'Truly I tell you, whatever you did for one of the least of these brothers and sisters of mine, you did for me." Matthew 25:40
Our Children's Choir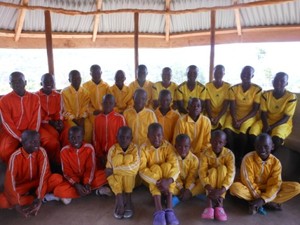 Our Children's Choir enjoying beauty after their lives seemed destroyed.

If you would like to hear them singing, we would be happy to bring them to you via video.
Contact us TODAY!
717-586-6945
Christmas in July
We are still in need of some funds to make it possible to give every child a gift this year.
Since we only have a few people traveling to Kenya this summer, the plan is to purchase as much as possible in Kenya and make gifts for the children there.

Still time to give!
We estimate about $10 per gift.
We also still need some money for the play uniforms.
We estimate about $15 for each child.
Be sure to send us your letter and picture to put inside your gift for your sponsored child. It means so much to them.
(Please note: If you have already sent a gift, they have been packed and are ready to go.)
Volunteer Days
We are excited to announce that we will begin having monthly volunteer days. This is a chance for those in our area to come on out and help us do some of the work it takes to keep this ministry going. Volunteer Days will be held the second Saturday of each month from 10:30 AM to 12:30 PM. We will end with a luncheon. Can't come for the full time, no problem.
If you would like more information, contact us.

Mark your calendars - Saturday July 13 is the first Volunteer Day!
We hope that we will get to see many of you sometime during our Volunteer Days.

Mission Expedition 2020
Now is the time to submit your application and start planning for February and July of 2020.
Spend your days immersed in the culture and lives of the children who call
New Beginnings Children's Center HOME.
Show the love of Jesus to a remote community through home visits to their modest mud houses while taking supplies to the poorest widows.
Change their lives AND change your life...FOREVER!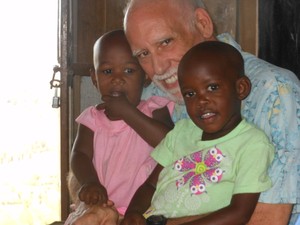 Our missionaries enjoy an overnight safari on the world famous Masai Mara.
July/August teams often experience the migration season.
Our missionaries stay in missionary housing of brick construction on the secure grounds of our children's center, in a very beautiful, remote part of Kenya.
Youth groups, families, singles, are all welcome.
2020 Winter Trip!
February 15-February 29, 2020* (2 weeks) $1500 + airline ticket
January 29 - February 29, 2020* (1 month) $2000 + airline ticket
*All dates are tentative until airfare is booked.
Looking for other dates? Contact us.
2020 Summer Trip!
July 17-August 2, 2020* (2 weeks) $1500 + airline ticket (currently some great deals on airline)
July 3 - August 2, 2020* (1 month) $2000 + airline ticket
*All dates are tentative until airfare is booked.
Looking for other dates? Contact us.
There is still time to apply but do so quickly!!

Travel as a group OR travel alone and make new friends who will serve with you.
Discounts for leaders (of groups of 10 or more) and we do all the training/planning. Make plans to bring your whole group.
(Must be 13 or older to travel without a parent or guardian.)
Set up the dates NOW while there is plenty of space open.
Visit our Missions Page for an application or call 717-586-6945.

All dates are tentative until airfare is booked.
Can't make these dates? Contact us for other dates.

This is a unique opportunity to experience life in a very remote part of the world.
Don't pass it up!

Internship
For those who would like to spend a month or more with us, you can request to come as an intern.
As an intern, you will be assigned a certain job to do while you are at New Beginnings.
Must be over 18 years of age to apply as an intern.

Is God calling you to journey with Him to this remote part of the Africa and experience His world?

Visit our Long-term Mission Opportunities page to learn more about Internships and Long-term missions and get ready to serve.

Long-term mission opportunities available.
Come LIVE in Kenya!
Contact our office for details!

New Beginnings News
School News
Primary School
Our students are having a great year and really appreciate having the nicer classrooms. For everyone who gave to make this possible, you have truly blessed these students. We can never thank you enough.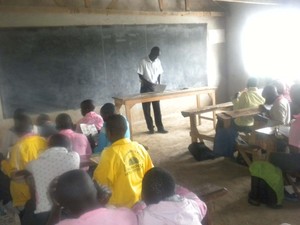 Secondary School
Secondary students have just returned from a short mid-term break. They are ready to work hard and finish the second semester well. Please pray for them, they know an education will change their lives.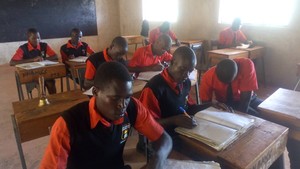 To God be the glory!
Project Development News
Next up on our list of needs for development is the need for our preschool classrooms.
Currently our 3 preschool classes are crowded into one classroom with a plywood divider between them. We have about 40 children attending and we are bursting at our seams with no room to grow. The excavation has begun but we cannot move forward without your help.

Here is what is estimated to be our need for our preschool.
(Please note: we have changed the way we will build this according to what works best with our contractor. Instead of one classroom at a time, he prefers to build all of the foundation, walls, etc at the same time.)
Phase IV
Building for their future!
Preschool Total Donated Balance needed
Foundation/substructure $7,000 $200 $6,800
Walls $7,000 $0 $7,000
Roof $7,000 $0 $7,000
Finish coat, windows, etc $7,000 $0 $7,000
$28,000 $200 $27,800

We really need your help to get our preschool building started!!
Can you help build for their Future?
Please help us kick off the building of the preschool for our youngest children!
Donate TODAY!
"Now may He who supplies seed to the sower, and bread for food, supply and multiply the seed you have sown and increase the fruits of your righteousness."
2 Corinthians 9:10
Please join us in praying for finances for all these projects!
You can make a one-time or recurring donation to our Building Fund here!
Child of the Month
Meet Emily!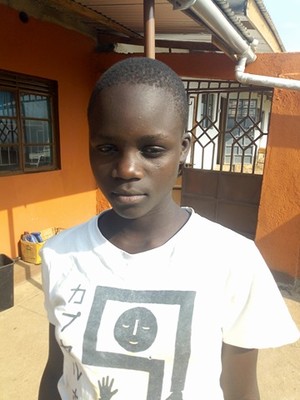 This month please pray for Emily. Emily is 15 and in 8th grade. She is a very bright student but we have seen her marks sink this past month. Emily was abandoned by her father many years ago. Her mother was forced to go to the city to find work and she left Emily with her grandfather and step-grandmother to live. Recently Emily's father lost his job and returned home. Her mother came to us begging us to take Emily in because she fears the father will exploit Emily and destroy her life.

Emily has found a partial sponsor.
Please pray for her safety and for another partial sponsor to step forward so that she can be fully sponsored.
Please share this with anyone you think might be interested.

Visit our Child Sponsorship page to become Emily's sponsor TODAY!
College/University Scholarship Program
Currently we have 2 students in our intern/scholarship program.
This year's intern/scholarship recipients are Geoffrey and Timothy.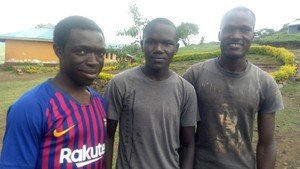 Timothy prepares to leave for his university while Brighton and Geoffrey come back to New Beginnings to work during their schools break.
Geoffrey, who was an intern in 2018 and is currently in university, is studying to be a teacher with his major in English.

Timothy has been accepted at a university to study Clinical Medicine. His classes began this month and he is excited to begin this new phase of his life.
Things are looking so much brighter for these students because someone gave them a chance.

Please keep them in prayer.

Donate to our College/University Scholarship Fund to help give them and others an amazing future.

(You can donate to the scholarship fund for a certain student or a general donation to the Scholarship Fund. If a student goes over and above what is needed, the funding will help another student in need.)

Children in Need
We Praise God that Rolex, Sheril, Filda and Brian are now fully sponsored. AND Alphonse and Emily found partial sponsors.

Currently we have 15 children living at New Beginnings who have lost their sponsors or came as an emergency cases. These children can use either a partial or full sponsor.
We also have 10 children in need of a partial sponsor.

To remain in our program, we need your help to find them sponsors.
Visit our Child Sponsorship Page to view more children in need.
Please share this great need with your family and friends.

Meet Clinton!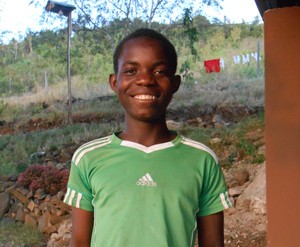 Clinton is 14 and in 8th grade. His mother died during the birth of his little brother. His father neglected him and his siblings after her death. Clinton needs a partial sponsor. For $40 a month, you can be an answer to prayer for Clinton.

A child is praying...are you the answer?
100% of all sponsor donations go to help the children.
Meet Alphonse!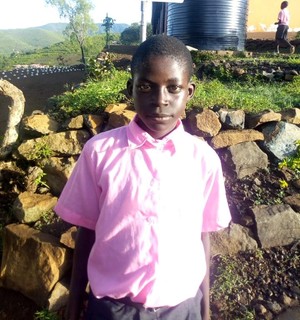 Alphonse is 10 years old and in 4th grade. His father died when he was much younger and his mother was unable to care for him. She sent him to live with his sister, where Alphonse was severely abused by her husband. Alphonse needs a partial sponsor. For just $40 a month you can make a difference in Alphonse's life.

A child is praying...are you the answer?
100% of all sponsor donations go to help the children.
Meet Beryl!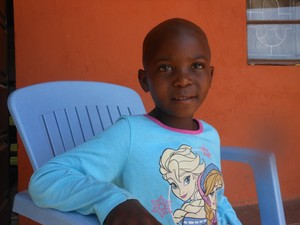 Beryl is 5 years old and in preschool. Since her mother's death she has come to live with us. Her father is unable to care for her. She has lost her sponsor and needs a new one. You can choose to partially sponsor Beryl for $40 a month or fully sponsor her for $80 a month.

A child is praying...are you the answer?
100% of all sponsor donations go to help the children.
"...when you did it to the least of these...you were doing it to me!" Matthew 25:40
If you would like to sponsor a child, you can do
so through our Child Sponsorship Page
or send a personal check to our address:
Shalom Christian Missions
1255 Mill Creek Rd
York, PA 17404

You can BE THE DIFFERENCE in the life of a child!
Shalom Christian Missions is a 501(c)3 non- profit organization,
dedicated to serving children in need throughout the world.
All donations are tax deductible.
Special Thanks to our Supporters:
A & R Rental Center - York, PA
Freedom Wireless - York, PA
Abundant Life Ministries - Pulaski, VA
Ann Downing Ministries - Hendersonville, TN
Christ American Baptist Church Youth - Spring Grove, PA
Christ American Baptist Church - Spring Grove, PA
Crestline UMC Children - Crestline, OH
Crestline UMC - Crestline, OH
Eagle Christian Ministries - York, PA
Elisha's Home and Ministries - Montrose, PA
First Baptist Church - Smithville, TX
First Evangelical Lutheran Church Youth - Chambersburg, PA
First United Church of Christ - Schuykill Haven, PA
Harvest Chapel Children's Ministry - Abbottstown, PA
Mansfield Christian School - Mansfield, OH
Trinity Lutheran Church - Crestline, OH
Zion Bible Church - York, PA

We would like to add your business or ministry to our list!
Contact us TODAY!!

May God bless you as you pray and give to help the children!
Donations may be made through PayPal
or you may send your donation to:
Shalom Christian Missions
1255 Mill Creek Rd
York, PA 17404
(717)586-6945