Preschool Expansion Fundraiser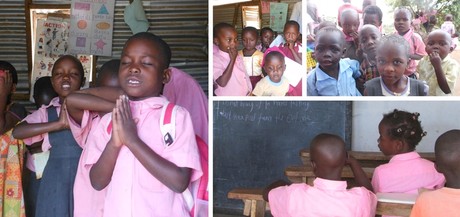 Our schools are going strong and increasing in numbers. It is such a blessing to have brick classrooms for all our children and even a science laboratory for our secondary school.
Currently we are working to get our preschool classrooms up and going for our little ones. We currently have over 40 children crowded into 1 classroom, which makes learning difficult amid all the noise. As you can imagine our 3 and 4 year old children can be very distracting for our kindergarten children when they are all together for learning.
We have raised most of the funds needed to build our preschool classrooms and are awaiting construction in Kenya! Thank you for your gifts and prayers! We still need to raise $5,000 to furnish our 3 preschool classrooms and an office. It's a big job but we know with your help we can see this accomplished. So far, with your help we have raised $26,000 for this project!
The preschool classrooms will give us a good start in educating the children who are living in our care and will give a chance to those who live in our community.