October Newsletter
Posted on Oct. 27, 2019
To Everything there is a Season
As we come to the final school semester of this year, I am once again reminded of Ecclesiastes 3:1
"To everything there is a season, A time for every purpose under heaven"

While at New Beginnings last month, I had the honor of recognizing and celebrating those who will finish our program this December and move into the world. Their season at New Beginnings will end and a new season will begin. While this might seem like a scary time for these students, we know they have worked hard, they have planned, and we have done all that we can to prepare them for this change.

This year is our largest graduating class to date with 14 students who will finish our sponsor program. In some ways we will be sad to see them go, since some have been with us since 2007, but we know they are ready and we release them into the loving hands of our Father. We will not abandon them, we will be there for them for continued counseling and help to move into colleges, universities, and the job market. We have worked to integrate them back into their homes and families so that they will feel very comfortable in returning to them as they leave New Beginnings. Some will return to serve at New Beginnings as interns in 2020.
Those who will move into a new season of life are:
Daniel Owino - will go into the job market with a certificate as an electrician
Solomon Okinyi - hopes to study law or law enforcement
Mark Opiyo - hopes to study criminology
Alex Oketch - hopes to go into accounting
Nicholas Abich - hopes to study criminology
Kephas Onyango - will go into the job market with a certificate in automobile mechanics
George An'gasa - hopes to become a teacher
Brian Odhiambo - wants to become a builder
Robert Ochieng - wants to study aviation
Bruce Omondi - hopes to become a teacher
Clinton Omondi - hopes to become a builder
Jevine Adoyo - hopes to study business
Afline Mwawa - hopes to study business
Anne Onyango - hopes to become a nurse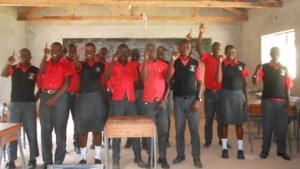 2019 graduates
Please pray for these students as they will begin to take their final national exams within the next couple weeks. This is a stressful time since the national exams will determine if and what colleges and universities they qualify to attend.

All of these students have been given a valuable tool to go on from this season. The tool of an education. We thank those whom have given this opportunity to each one. Without you life would be very different for them. You have given them a choice and a chance in life that they never dreamed they would have.

One student pulled me aside to talk to me alone. What he said was, "Thank you for giving me this opportunity. Without this my life would be very different. This has changed my life." Many have stated when they get to this time in their lives, "You have made me into a somebody." You see in their culture a child is a nobody and for one who is disadvantaged it is even worse. But because God touched your heart to give in this special way, they have now grown into a "somebody."
Thank you for giving to the Lord.
Follow us on Facebook where we will feature each of our graduates from the time they started in our program until now.
Operation Christmas Shoes
It's that time of year again. Many people ask how they can give a Christmas gift to the children of New Beginnings and Operation Christmas Shoes is the answer.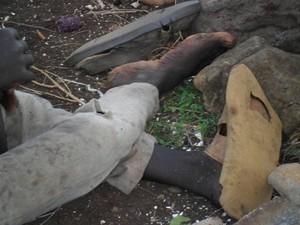 For $25 you can provide a child with a new school uniform, socks, shoes, and new school books for them to start the new year in 2020. Consider a gift for 1 or more children. Our goal is to give to each of our 140 sponsored children this gift. Make their Christmas a little brighter. Donate here!
Our Children's Choir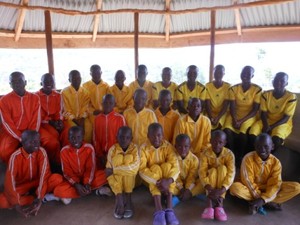 Our Children's Choir
Enjoying beauty after their lives seemed destroyed.
If you would like to hear them singing, we would be happy to bring them to you via video. Contact us TODAY! 717-586-6945
Let's do Coffee or Dinner!
We have open dates and would love to meet with you and a couple friends for coffee or dinner for a chance to share what God is doing on a remote hillside in far off Kenya. Contact us today to set up your date. We can't do it without YOU!!
Volunteer Days
Our first Volunteer Day will take place on December 7th from 10-Noon. Join us as we prepare the children's letters to their sponsors and bake cookies that will be given as gifts. Become more involved by being a VOLUNTEER! Contact us for more details and the location.
Mission Expedition 2020
Now is the time to submit your application and start planning for February and July of 2020. Spend your days immersed in the culture and lives of the children who call New Beginnings Children's Center HOME. Show the love of Jesus to a remote community through home visits to their modest mud houses while taking supplies to the poorest widows. Change their lives AND change your life...FOREVER!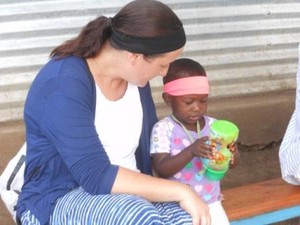 Our missionaries enjoy an overnight safari on the world famous Masai Mara. July/August teams often experience the migration season. Our missionaries stay in missionary housing of brick construction on the secure grounds of our children's center in a very beautiful, remote part of Kenya. Youth groups, families, and singles are all welcome.

Travel as a group OR travel alone and make new friends who will serve with you. Discounts for leaders of groups of 10 or more, and we do all the training/planning. Make plans to bring your whole group. (Must be 13 or older to travel without a parent or guardian.)

Set up the dates NOW while there is plenty of space open.

Visit our Missions Page to see current trip offerings for 2020 and to download an application, or call 717-586-6945 for more information.
All dates are tentative until airfare is booked. Can't make these dates? Contact us for other dates.
This is a unique opportunity to experience life in a very remote part of the world. Don't pass it up!
Internship
For those who would like to spend a month or more with us, you can request to come as an intern.Interns will be assigned a certain job to do while you are at New Beginnings. Must be over 18 years of age to apply as an intern. See details about Internships and other Long-Term Mission Opportunities here or contact our office for details!
New Beginnings News
School News
Primary School
Our primary school is moving forward and have been working with a new curriculum for our lower primary classes, as recommended by the Education Ministry of Kenya. Our third grade participated in caring for the environment by making brooms and cleaning the local market. They also participated in the new national exams for grade 3. 8th grade is preparing for their national exams that will begin later this month. Please keep all our students and teaching staff in prayer.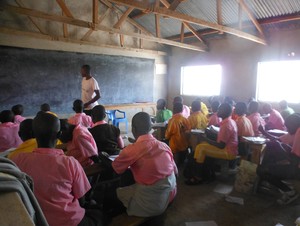 Secondary School
Our Secondary students are working hard. For many of these students just being in this school is a dream come true. A high school education seemed beyond their means without help from a caring sponsor. Our 12th grade students are very busy preparing for their final national exams. This will determine if and where they qualify to attend college or university after New Beginnings. Please keep all our students and teaching staff in prayer.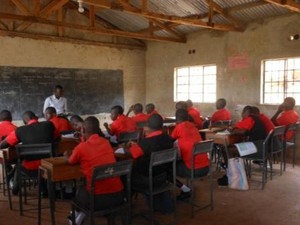 To God be the glory!
Project Development News
Next up on our list of needs for development is the need for our preschool classrooms. Currently our 3 preschool classes are crowded into one classroom with a plywood divider between them. We have about 40 children attending and we are bursting at our seams with no room to grow. The excavation has begun but we cannot move forward without your help.

Here is what is estimated to be our need for our preschool:
Please note: we have changed the way we will build this according to what works best with our contractor. Instead of one classroom at a time, he prefers to build all of the foundation, walls, etc at the same time.

Phase IV - Building for their future!
Preschool Total Donated Balance needed
Foundation/substructure $7,000 $200 $6,800
Walls $7,000 $0 $7,000
Roof $7,000 $0 $7,000
Finish coat and windows $7,000 $0 $7,000
Bath house and water tank $3,000 $2,000 $1,000
$31,000 $2,200 $28,800

We really need your help to get our preschool building started! Can you help build for their Future? Please help us kick off the building of the preschool for our youngest children. Donate to our Preschool Classroom Fund TODAY!
"Now may He who supplies seed to the sower, and bread for food, supply and
multiply the seed you have sown and increase the fruits of your righteousness."
2 Corinthians 9:10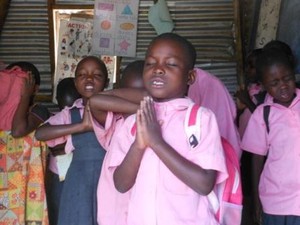 Please join us in praying for finances for all these projects!
Child of the Month
Meet Dorothy!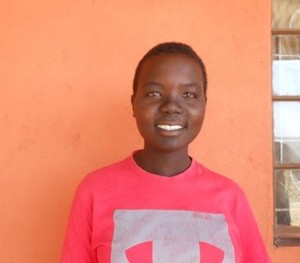 Dorothy is in 10th grade. Her mother died in 2019 and her father begged us to take her to New Beginnings since he was unable to keep her safe at home. She has had a past of sexual abuse by men within the community. She struggles academically and is considering a trade school next year. Dorothy has lost her sponsor and without a sponsor it will be impossible to keep her in school. Please pray for Dorothy as the Lord leads you. And pray for a sponsor to come forward to help Dorothy.

Visit our Child Sponsorship page to become Dorothy's sponsor TODAY!
College/University Scholarship Program
Currently we have one student in our intern/scholarship program. This year's intern/scholarship recipient is Timothy.

Timothy is attending a university and studying to be a teacher.

Things are looking so much brighter for him because someone gave him a chance. Consider a gift to our Scholarship Fund. Please keep Timothy in prayer.

Donate to our College/University Scholarship Fund to help give Timothy and others an amazing future.

(You can donate to the scholarship fund for a certain student or a general donation to the Scholarship Fund. If a student goes over and above what is needed, the funding will help another student in need.)
Children in Need
We Praise God that Clinton is now fully sponsored!
Currently we have 15 children living at New Beginnings who have lost their sponsors or came as an emergency cases. These children can use either a partial or full sponsor. We also have 10 children in need of a partial sponsor.

To remain in our program, we need your help to find them sponsors. Visit our Child Sponsorship page to view more children in need. Please share this great need with your family and friends.
Meet Sharif!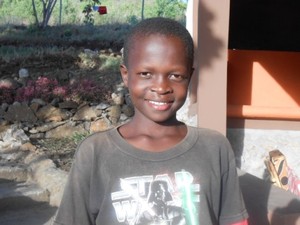 Sharif is 11 years old and in 6th grade. His mother is in prison and his father has left him with a step mother who neglects him. Sharif needs a partial or full sponsor. Are you an answer to Sharif's prayer?

A child is praying...are you the answer? 100% of all sponsor donations go to help the children.
Meet Beryl!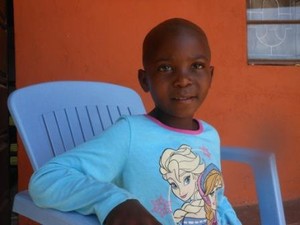 Beryl is 5 years old and in preschool. Since her mother's death she has come to live with us. Her father is unable to care for her. She has lost her sponsor and needs a new one. You can choose to partially sponsor Beryl for $40 a month or fully sponsor her for $80 a month. Sponsor Beryl!

A child is praying...are you the answer? 100% of all sponsor donations go to help the children.
Meet Samwel!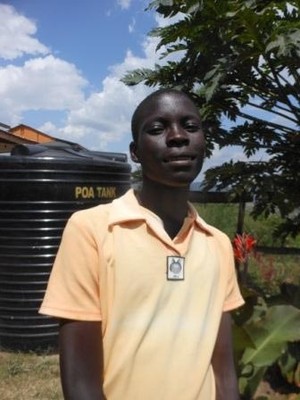 Samwel is in 8th grade and is one of our top students. He has lost his sponsor and in need of either a partial or full sponsor. Could God be calling you to help Samwel?

A child is praying...are you the answer? 100% of all sponsor donations go to help the children.
"..when you did it to the least of these...you were doing it to me!" Matthew 25:40
If you would like to sponsor a child, you can do so through our Child Sponsorship Page or send a personal check to our address:

Shalom Christian Missions
1255 Mill Creek Rd
York, PA 17404
You can BE THE DIFFERENCE in the life of a child!
Shalom Christian Missions is a 501(c)3 non- profit organization dedicated to serving children in need throughout the world. All donations are tax deductible.
Special Thanks to our Supporters:
A & R Rental Center - York, PA
Freedom Wireless - York, PA
Abundant Life Ministries - Pulaski, VA
Ann Downing Ministries - Hendersonville, TN
Christ American Baptist Church Youth - Spring Grove, PA
Christ American Baptist Church - Spring Grove, PA
Crestline UMC Children - Crestline, OH
Crestline UMC - Crestline, OH
Eagle Christian Ministries - York, PA
Elisha's Home and Ministries - Montrose, PA
First Baptist Church - Smithville, TX
First Evangelical Lutheran Church Youth - Chambersburg, PA
First United Church of Christ - Schuykill Haven, PA
Harvest Chapel Children's Ministry - Abbottstown, PA
Mansfield Christian School - Mansfield, OH
Trinity Lutheran Church - Crestline, OH
Zion Bible Church - York, PA

We would like to add your business or ministry to our list! Contact us TODAY!! May God bless you as you pray and give to help the children! Donations may be made through PayPal or you may send your donation to:

Shalom Christian Missions
1255 Mill Creek Rd
York, PA 17404

(717) 586-6945