September 2020 Newsletter
Posted on Sept. 5, 2020
Continue to Pray without Ceasing
What a crazy time we are now living in. It seems that this will remain until the election or possibly further. What amazes me is that regardless of what camp you find yourself in, most American people want the same thing. What I encourage everyone to do at this time is to go before God in prayer before you cast your vote. He will guide you in the way He wants you to go.
I want to give you a brief update of what is happening in Kenya. It appears that some of the colleges and universities are starting to reopen, but we have not heard anything more on the other schools. We have heard that the ministry of education will be sending people to advise us on what is needed in order to reopen, but no word on exactly when that will be. I know many are hoping they will open this month.
The harvest has come and gone, so people are once again trying to provide for their families from their harvest. It was not a good harvest because of the weather, but they do have something. We praise God for that. We will discontinue our COVID Community Aid program at this time, however if anyone is interested in continuing to help provide for a struggling widow and her family, contact us for information.
The COVID numbers continue to rise in Kenya but not terribly. Most businesses are now open and life has continued but with masks, social distancing, etc. The hardest hit businesses are all of those that have to do with tourism. That is Kenya's largest industry and as you can imagine, it has take a huge hit. This will certainly have a trickle down effect to most of Kenya. Please keep them in prayer.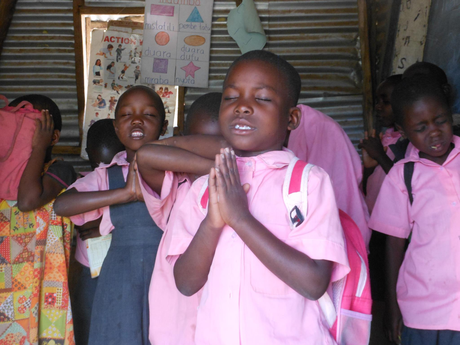 Please continue your prayers for our ministry to the orphans of Kenya. If you or your church are not currently on our Prayer Warriors list, contact us so that we can be sure to add you. We have weekly prayer requests going out. We have also started something new - holding gatherings as a time of fellowship and prayer. We would be honored to come to your location, whether it is at your home or church, for a gathering. They are just very blessed times and we appreciate them so much.
WE PRAISE GOD that 3 children have been fully sponsored recently. Duncan, Elizabeth, and Sarah are so happy to receive this news and know that they have a brighter future. THANK YOU to all who give to change these lives. Please feel free to share the need with others.
Recently we had a new 15 year old come to us from the children's office. She is adjusting well but not willing to share about her past. It is possible there was some trafficking happening with her and she refuses to even give the name of her parents. Please keep Christin in prayer as we begin to walk through the process of healing. Her case is still under investigation with the police.
Keep praying and praising God!! He is the author and finisher of all things. May we never forget this during these times of uncertainty.
"if my people, who are called by my name,
will humble themselves and pray and seek my face and turn from their wicked ways,
then I will hear from heaven, and I will forgive their sin and will heal their land."

2 Chronicles 7:14
Host a Gathering!
A gathering is a special time for fellowship and prayer for what God is doing at New Beginnings. They are easy and a great blessing. Contact us for more information and take the next step to get involved. We need you!
Donations Needed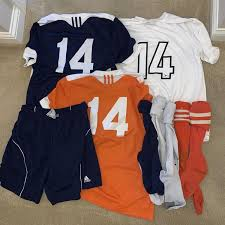 Soccer Uniforms
We are in great need of soccer uniforms in adult sizes. Mostly small and medium and maybe a few large. We can also use soccer shoes in adult sizes. If you can help us, let us know.
Undergarments
We are still collecting undergarments. Our greatest need is for bras and camisoles (with the inner bra). We also need PJ's. These can be new or gently used. Our girls really appreciate these and put them to good use.
Expedition 2021
We look forward to getting teams back on the Mission Field in 2021.
Spend your days immersed in the culture and lives of the children who call New Beginnings Children's Center HOME.
Show the love of Jesus to a remote community through home visits to their modest mud houses while taking supplies to the poorest widows.
Change their lives AND change your life...FOREVER!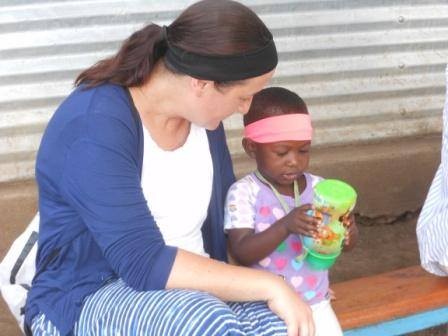 2021 Winter Trip!
February 15 - February 28, 2021* (2 weeks) $1500 + airline ticket
January 29 - February 28, 2021* (1 month) $2000 + airline ticket
*All dates are tentative until airfare is booked.
Looking for other dates? Contact us.
2021 Summer Trip Dates
July 24, 2021- Aug 7, 2021* (2 weeks) $1500 + airline ticket
July 10, 2021-Aug 7, 2021* (1 month) $2000+ airline ticket
*All dates are tentative until airfare is booked.
Looking for other dates? Contact us.
Travel as a group OR travel alone and make new friends who will serve with you.
Discounts for leaders (of groups of 10 or more) and we do all the training/planning. Make plans to bring your whole group.
Must be 13 or older to travel without a parent or guardian
Set up the dates NOW while there is plenty of space open.
Visit our Missions page for an application or call 717-586-6945.
All dates are tentative until airfare is booked.
Can't make these dates? Contact us for other dates.
This is a unique opportunity to experience life in a very remote part of the world.
Don't pass it up!
Internship
For those who would like to spend a month or more with us, you can request to come as an intern. Interns will be assigned a certain job to do while you are at New Beginnings. Must be over 18 years of age to apply as an intern. Find details at our Long-term Missions page.
Contact our office for details!
New Beginnings News
Primary and Secondary School
Our schools are still not open according to the government. We are expecting someone to do an inspection and advise us as to what we need to do to prepare to open. Everyone is hopeful that opening will come very soon.
Please keep our schools and students in prayer during this challenging time. Join our Prayer Team to receive prayer requests.
Project Development News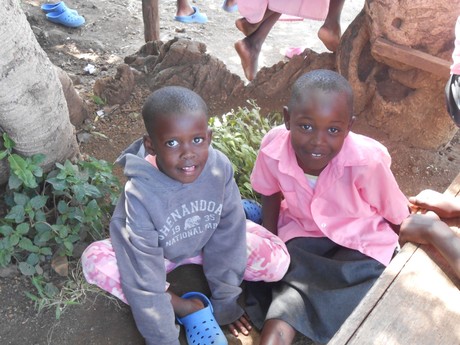 Our goal is to restart our funding of our preschool classrooms. This will be in great need as we are sure our small space for our preschool will stop us from holding class for our youngest children once the schools reopen. YOUR HELP IS URGENT!! Please help us meet our goals so that we can continue to serve our children and the children of this community that attend our preschool.
Can you help us get some classrooms built before they return to class?
Here is our estimated need for our preschool:

Phase IV
Building for their future!
Preschool Total Donated Balance needed
Classroom 1 $7,000 $6,050 $950
Classroom 2 $7,000 $0 $7,000
Classroom 3 $7,000 $0 $7,000
Office, tables, etc. $7,000 $0 $7,000
Bath house and water tank $3,000 $3,000 Completed
$31,000 $9,050 $21,950
We are very close to what is needed for the first classroom.
Can you help build for their Future?
Any size donation will help us reach our goal.
Donate TODAY!
"Now may He who supplies seed to the sower, and bread for food, supply and
multiply the seed you have sown and increase the fruits of your righteousness."
2 Corinthians 9:10
Please join us in praying for finances for this project!
Make a donation to our Preschool Classroom Fund!
Child of the Month
Meet Isaac!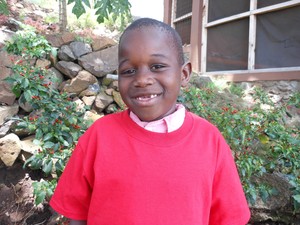 Isaac is 5 years old and in preschool. Isaac and his sister came to us through the children's office last year. Their mother has abandoned the family and the father is an alcoholic who is in and out of jail. His father comes to visit his children, but the children and the father have requested that they remain at New Beginnings where they can have a stable life. Isaac and his sister are very adjusted and happy living at New Beginnings.
Pray for Isaac to remain in good health and for him to find a sponsor.
College/University Scholarship Program
Consider a one-time or monthly gift to our College/University Scholarship program. This helps some of our brightest students to continue in a university or college to advance their studies.
A student who is accepted into a university from New Beginnings needs to fully cover their first year of school. For 90% of those who score high enough for university, the government will help after the first year. Can you help us make it possible for even one child to attend university for that first year? Depending on the university and the degree, the first full year costs $350-$400.

Currently New Beginnings has 3 interns who are serving with us. Our interns are typically former students whom have shown excellent character and we have offered them an opportunity to return and serve at the center. One has scored high enough to go on to university. One is looking into a college, and one we are considering offering a job at New Beginnings. Please keep Robert, Nicholas, and Daniel in prayer.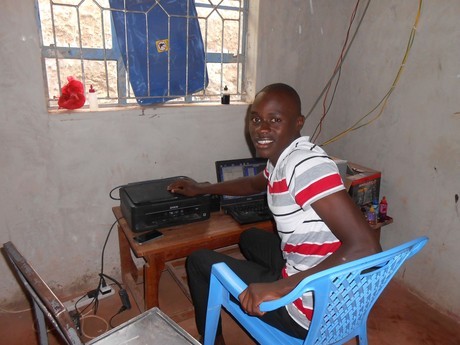 Robert, one of our 2020 Interns
Thanks to those who have sponsored these students through primary and high school. They now have a great chance to succeed in life. As orphans, once life looked very bleak for them, but now they can see HOPE in their lives. Please consider a gift for our Scholarship program.
Donate to our College/University Scholarship Fund to help give them and others an amazing future.
You can donate to the scholarship fund for a certain student or a general donation to the Scholarship Fund. If a student goes over and above what is needed, the funding will help another student in need.
If you have donated scholarship money to a certain student, we will do our best to get it to the school they choose. If the student decides to not attend a school, it will go to help other students who want to further their education.
Children in Need
Currently we have many children living at New Beginnings who have lost their sponsors or came as an emergency cases. These children can use either a partial or full sponsor to remain in our program, we need your help to find them sponsors.
Visit our Sponsorship page to view more children in need.
Please share this great need with your family and friends.
Meet Kijana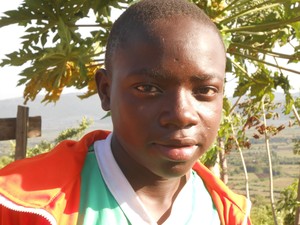 Kijana is 13 years old and in 9th grade. Kijana is a very good student and needs someone to help him finish high school. Can you help Kijana?

Could God be calling you to help Kijana? You can partially sponsor Kijana for $40 a month or fully sponsor her for $80 a month.

A child is praying...are you the answer?
100% of all sponsor donations go to help the children.
Meet Gaye!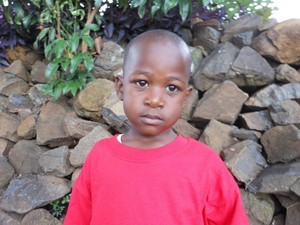 Gaye has just turned 4 and is in preschool. She was born to an unwed mother and later abandoned to our care. She needs your help!

Could God be calling you to help Gaye? You can partially sponsor Gaye for $40 a month or fully sponsor her for $80 a month.

A child is praying...are you the answer?
100% of all sponsor donations go to help the children.
Meet Frederick!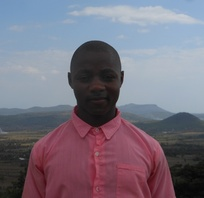 Frederick is 14 years old and the son of one of our greatest supporters, who passed away 2 years ago. Frederick is in great need of a sponsor to continue in school. If God puts it on your heart consider becoming a full or partial sponsor for Frederick.
Can you help? Could God be calling you to help Frederick? You can partially sponsor Frederick for $40 a month or fully sponsor her for $80 a month.
A child is praying...are you the answer?
100% of all sponsor donations go to help the children.
"..when you did it to the least of these...you were doing it to me!" Matthew 25:40
If you would like to sponsor a child, you can do so through our Sponsorship page
or send a personal check to our address:
Shalom Christian Missions
1255 Mill Creek Rd
York, PA 17404

You can BE THE DIFFERENCE in the life of a child!
Shalom Christian Missions is a 501(c)3 non- profit organization,
dedicated to serving children in need throughout the world.
All donations are tax deductible.
Special Thanks to our Supporters:
A & R Rental Center - York, PA
Ann Downing Ministries - Hendersonville, TN
Chadwick Optical - Harleysville, PA
Christ American Baptist Church Youth - Spring Grove, PA
Crestline UMC Children - Crestline, OH
Crestline UMC - Crestline, OH
Eagle Christian Ministries - York, PA
Elisha's Home and Ministries - Montrose, PA
First Baptist Church - Smithville, TX
First Evangelical Lutheran Church Youth - Chambersburg, PA
First United Church of Christ - Schuykill Haven, PA
Harvest Chapel Children's Ministry - Abbottstown, PA
Mansfield Christian School - Mansfield, OH
Trinity Lutheran Church - Crestline, OH
Zion Bible Church - York, PA
We would like to add your business or ministry to our list!
Contact us TODAY!!
May God bless you as you pray and give to help the children!
Donations may be made through PayPal
or you may send your donation to:
Shalom Christian Missions
1255 Mill Creek Rd
York, PA 17404
(717) 586-6945