July 2020 Newsletter
Posted on July 11, 2020
Put on the Full Armor of God
It has been a little while since I have sent out a monthly letter since you were receiving so many COVID updates. I hope to be able to continue the regular monthly updates to keep you informed.
This has been an interesting time in all of our lives. One thing we have stressed with the children is to not allow fear to control them during these uncertain times. The enemy wants to use this time to become fearful instead of trusting that God is in control and will see us through whatever comes our way. The enemy wants to control us with fear.
The best way we can fight this battle that has befallen us is through the power of prayer and putting on the full armor of God. We are the victors!! Walk in VICTORY! Take some time to read Ephesians 6:11-18. It will help you tremendously. Please let us know if there is anyway we can pray for you during this time.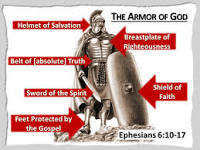 The other scripture I think will help us all at this time is Joshua 1:9
"Have not I commanded thee? Be strong and of a good courage; be not afraid, neither be thou dismayed: for the Lord thy God is with thee whithersoever thou goest."
It is easy to get our focus off of Him and onto fear, and Joshua 1:9 can help you know that no matter what you are going through, He will see you through. I can remember having some times in Kenya when fear could have gripped me and tore me apart. There were times when my life was threatened, but God told me to not be afraid and to trust Him. Those people who once threatened my life are now some of our strongest allies and have become good friends. Never allow fear to overrun you, but allow God to stand before you.
If you would like to hear more about those times in Kenya when it would have been easy to succumb to fear, contact us to schedule a time to share our story. God is truly amazing!!
Kenya has slowly begun its reopening process, and so has New Beginnings.
Here is what is happening...
Christmas In July
We have pushed Christmas in July to August to give us more time to reopen. This will also give our sponsors some added time if you would like to donate. Our goal is to give each child a small bag of gifts and goodies, a book bag (if enough are donated), and a play uniform. The cost will be $25 per child. You can give for one or more children.

We are still in need of some book bags being made. If you would like to make 5, 10, or 20, contact us for the easy to follow directions. There is still time!!
COVID Community Aid
The local community around New Beginnings has been struggling during the lockdown. Market days were closed and this has caused a tremendous financial burden on the entire community. We have been having Community Aid days weekly where we have given to over 100 families from the community to help them survive during this difficult time. We hope to keep this going until mid-August when these farmers should begin to harvest and be able to get back on their feet once again.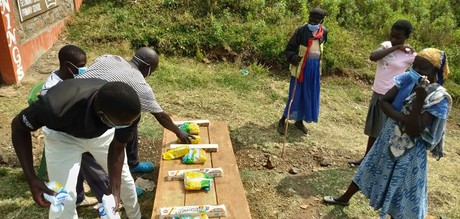 COVID Community Aid Day
If you would like to help us with this worthwhile project, you can give a little or a lot through our COVID Community Aid donation page. Thank you to all who have given.
Check our Facebook page to hear one of the widows from our community praying for you. These people have been truly touched that people from the U.S. and other parts of the world would want to help those who are suffering in this remote part of the world. May you all be blessed.
Donations Needed
Soccer Uniforms
We are in great need of soccer uniforms in adult sizes. Mostly small and medium and maybe a few large. We can also use soccer shoes in adult sizes. If you can help us, let us know.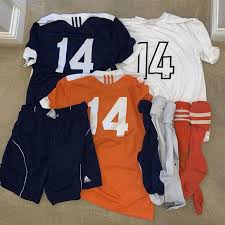 Undergarments
We are still collecting undergarments. Our greatest need is for bras and camisoles (with the inner bra). These can be new or gently used. Our girls really appreciate these and put them to good use.
Drawstring Bookbags
We are in need of people who have the talent of sewing to make drawstring bookbags for the children. If you are interested, contact us for easy-to-follow directions. Can you make 5? 10? 20 or more?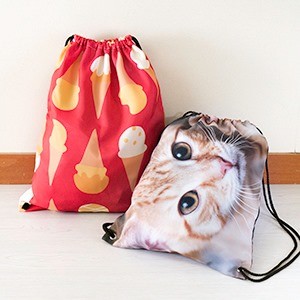 Sample of drawstring bookbags
Let's Do Coffee!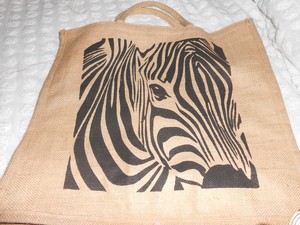 Kenyan Tote Bag
One of our thank-you gifts for hosting a Coffee Date!
We have open dates and would love to meet with you and a couple friends for coffee or dinner for a chance to share what God is doing on a remote hillside in far off Kenya. We will bring the Kenyan Coffee and Tea, you supply the dessert. You will receive a special gift from Kenya for being a host/hostess.
Contact us today to set up your date.
We can't do it without YOU!!
Expedition 2021
We look forward to getting teams back on the Mission Field in 2021.
Spend your days immersed in the culture and lives of the children who call New Beginnings Children's Center HOME.
Show the love of Jesus to a remote community through home visits to their modest mud houses while taking supplies to the poorest widows.
Change their lives AND change your life...FOREVER!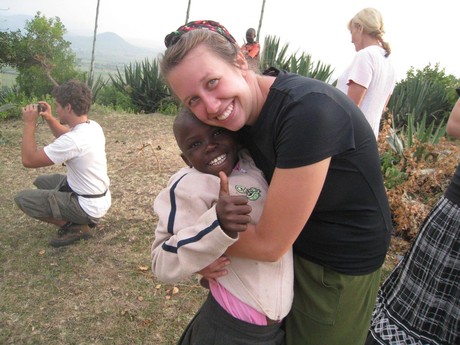 2021 Winter Trip!
February 15 - February 28, 2020* (2 weeks) $1500 + airline ticket
January 29 - February 28, 2020* (1 month) $2000 + airline ticket
*All dates are tentative until airfare is booked.
Looking for other dates? Contact us.
Travel as a group OR travel alone and make new friends who will serve with you.
Discounts for leaders (of groups of 10 or more) and we do all the training/planning. Make plans to bring your whole group.
Must be 13 or older to travel without a parent or guardian
Set up the dates NOW while there is plenty of space open.
Visit our Missions page for an application or call 717-586-6945.
All dates are tentative until airfare is booked.
Can't make these dates? Contact us for other dates.
This is a unique opportunity to experience life in a very remote part of the world.
Don't pass it up!
Internship
For those who would like to spend a month or more with us, you can request to come as an intern.
Interns will be assigned a certain job to do while you are at New Beginnings.
Must be over 18 years of age to apply as an intern. Find details at our Long-term Missions page.
Contact our office for details!
New Beginnings News
School News
Primary School
Our schools are still on hold as per the request of the government. We do hope to get some help for our students to do online classes on certain days. This should help them as they struggle through this challenging year.
Secondary School
Secondary School is still awaiting its opening. We will work with the students doing online classes to help keep their minds thinking.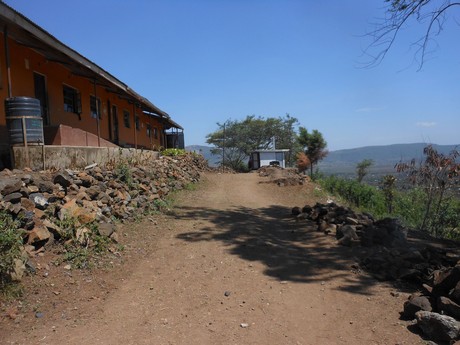 Schools remain closed in Kenya to curb spread of Covid-19
Please keep our schools and students in prayer during this challenging time. Join our Prayer Team to receive prayer requests.
Project Development News
Our school building project was put on hold during the COVID crisis in order to focus on donations for helping the community. We hope to now be able to get back on course with building our preschool.

Can you help us get some classrooms built before they return to class?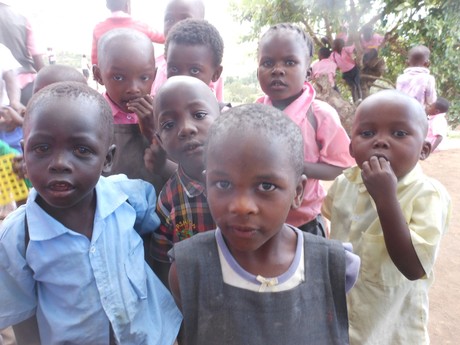 Current preschool classroom
Here is our estimated need for our preschool:

Phase IV
Building for their future!
Preschool Total Donated Balance needed
Classroom 1 $7,000 $6,050 $950
Classroom 2 $7,000 $0 $7,000
Classroom 3 $7,000 $0 $7,000
Office, tables, etc. $7,000 $0 $7,000
Bath house and water tank $3,000 $3,000 Completed
$31,000 $9,050 $21,950
We are very close to what is needed for the first classroom.
Can you help build for their Future?
Any size donation will help us reach our goal.
Donate TODAY!
"Now may He who supplies seed to the sower, and bread for food, supply and
multiply the seed you have sown and increase the fruits of your righteousness."
2 Corinthians 9:10
Please join us in praying for finances for this project!
Make a donation to our Preschool Classroom Fund!
Child of the Month
Meet Elizabeth!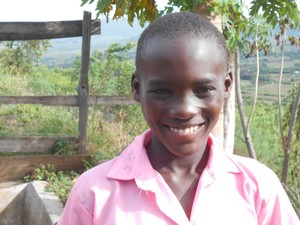 Elizabeth is 13 years old and in 4th grade. She has some health issues that have kept her behind in her education. She is a total orphan whose parents and brother all died from AIDS. She enjoys living at New Beginnings and has been with us for 7 years.

She is asking for prayers for her health issues and also for her to do well in her school studies.
She is in need of a partial sponsor.
College/University Scholarship Program
Consider a one-time or monthly gift to our College/University Scholarship program. This helps some of our brightest students to continue in a university or college to advance their studies.

A student who is accepted into a university from New Beginnings needs to fully cover their first year of school. For 90% of those who score high enough for university, the government will help after the first year. Can you help us make it possible for even one child to attend university for that first year? Depending on the university and the degree, the first full year costs $350-$400.
Currently New Beginnings has 3 interns who are serving with us. One has scored high enough to go on to university. One is looking into a college, and one we are considering offering a job at New Beginnings. Please keep them all in prayer.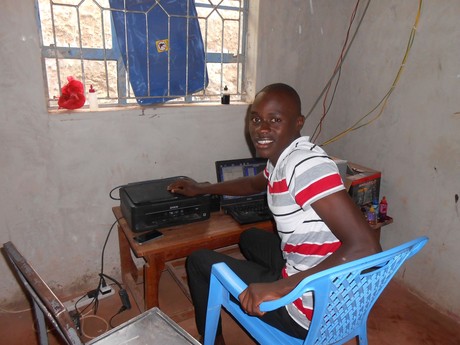 Robert, one of our 2020 Interns
Thanks to those who have sponsored these students through primary and high school. They now have a great chance to succeed in life. As orphans, once life looked very bleak for them, but now they can see HOPE in their lives. Please consider a gift for our Scholarship program.
Donate to our College/University Scholarship Fund to help give them and others an amazing future.

You can donate to the scholarship fund for a certain student or a general donation to the Scholarship Fund. If a student goes over and above what is needed, the funding will help another student in need.

If you have donated scholarship money to a certain student, we will do our best to get it to the school they choose. If the student decides to not attend a school, it will go to help other students who want to further their education.
Children in Need
Currently we have many children living at New Beginnings who have lost their sponsors or came as an emergency cases. These children can use either a partial or full sponsor to remain in our program, we need your help to find them sponsors.

Visit our Sponsorship page to view more children in need.
Please share this great need with your family and friends.
Meet Kijana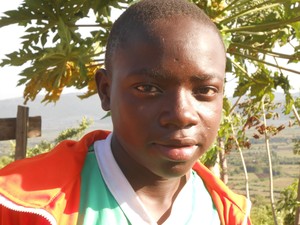 Kijana is 13 years old and in 9th grade. Kijana is a very good student and needs someone to help him finish high school. Can you help Kijana?
Could God be calling you to help Kijana? You can partially sponsor Kijana for $40 a month or fully sponsor her for $80 a month.
A child is praying...are you the answer?
100% of all sponsor donations go to help the children.
Meet Gaye!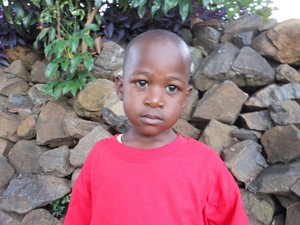 Gaye has just turned 4 and is in preschool. She was born to an unwed mother and later abandoned to our care. She needs our help!
Could God be calling you to help Gaye? You can partially sponsor Gaye for $40 a month or fully sponsor her for $80 a month.
A child is praying...are you the answer?
100% of all sponsor donations go to help the children.
Meet Isaac!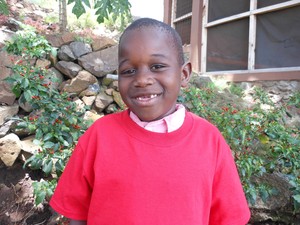 Isaac is 4 years old and in preschool. His mother has abandoned him and his father was sent to prison. Isaac and his sister were sent to New Beginnings to live. They love their life at the children's home and do not want to leave, but he needs a sponsor.

Can you help?
Could God be calling you to help Isaac? You can partially sponsor Isaac for $40 a month or fully sponsor her for $80 a month.
A child is praying...are you the answer?
100% of all sponsor donations go to help the children.
"..when you did it to the least of these...you were doing it to me!" Matthew 25:40
If you would like to sponsor a child, you can do so through our Sponsorship page
or send a personal check to our address:
Shalom Christian Missions
1255 Mill Creek Rd
York, PA 17404
You can BE THE DIFFERENCE in the life of a child!
Shalom Christian Missions is a 501(c)3 non- profit organization,
dedicated to serving children in need throughout the world.
All donations are tax deductible.
Special Thanks to our Supporters:
A & R Rental Center - York, PA
Ann Downing Ministries - Hendersonville, TN
Chadwick Optical - Harleysville, PA
Christ American Baptist Church Youth - Spring Grove, PA
Crestline UMC Children - Crestline, OH
Crestline UMC - Crestline, OH
Eagle Christian Ministries - York, PA
Elisha's Home and Ministries - Montrose, PA
First Baptist Church - Smithville, TX
First Evangelical Lutheran Church Youth - Chambersburg, PA
First United Church of Christ - Schuykill Haven, PA
Harvest Chapel Children's Ministry - Abbottstown, PA
Mansfield Christian School - Mansfield, OH
Trinity Lutheran Church - Crestline, OH
Zion Bible Church - York, PA

We would like to add your business or ministry to our list!
Contact us TODAY!!
May God bless you as you pray and give to help the children!
Donations may be made through PayPal
or you may send your donation to:
Shalom Christian Missions
1255 Mill Creek Rd
York, PA 17404
(717) 586-6945